Whether it's for a trip around Ireland or a place to escape, here are the top five reads at Currach Books this Summer:
An Urban Sketcher's Galway by Róisín Curé
This book is a local's account of what makes Galway a cultural hub from the bars, the buskers, the buildings, the pedestrian-filled streets, the locals and more. Through bold ink, watercolour, and words, she pairs the pieces with recollections of conversations, memories or history of the location as if it were a personal travel guide. This is a perfect book for anyone interested in visiting Galway wanting to get a local's perspective and unique pictures of its iconic landscape and the businesses and people at the heart of the place. 
Price €22.99
A Different Dublin: The 1960s through the lens by Bill Hogan
Hogan offers a way for readers to step into the past of what Dublin was. The subject matter fluctuates from the homeless to flat dwellers to buildings to advertisements, but all a representation of the city. These photos have a uniqueness to them, either an unconventional angle, focus or subject matter, through the use of the photography concept of the 'decisive moment'. There's not only a face to the photos, but a story of a simpler time in Dublin.
Price €19.99
Edge of Light by Sean Cannon
Edge of Light is a compilation of photos of Achill Island's stunning landscape by established photographer Sean Cannon. The opening foreword, introduction and poem by John F. Deane change the photo book into a story about innocence and the journey of light. Alternating between black and white and colour photos, Cannon captures the interaction of light with nature within the scenery of Achill Island, West Ireland and the Atlantic Ocean.
Price €29.99
A Portrait of Connemara by Mark Joyce
With over 80 photographs to look through, A Portrait of Connemara explores the region in West Ireland, from the people who make it to the local structures to The Twelve Bens mountain range. Joyce says, "With my photos I am trying to catch a riddle…Connemara is something that cannot be captured in one image," which sets the reader up for a journey into the mystery of Connemara. This book would prep any traveller for their journey through Connemara's various natural sights.
Price €19.99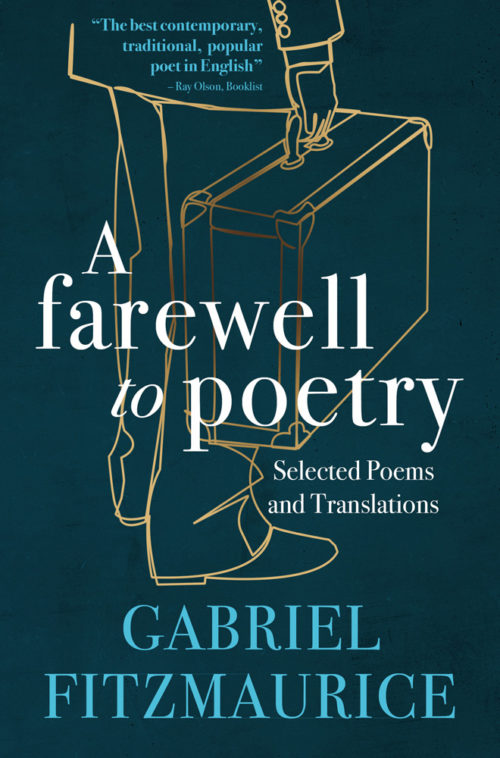 A Farewell to Poetry: Selected Poems and Translations by Gabriel Fitzmaurice
A commemoration to his extensive career in poetry, Fitzmaurice hand picked poems, both for children and adults, connecting the Irish and English language for his final book. Chapters are separated into ascending order of books that he's written since 1984 to present, and includes uncollected poems at the end. A gold collection of his work, readers get an insight into the best of Fitzmaurice who is able to make the world his muse- finding artistic potential in everyday things.
Price €19.99
To check out more reads at Currach click here.