Riley Cain
€12.99

€9.99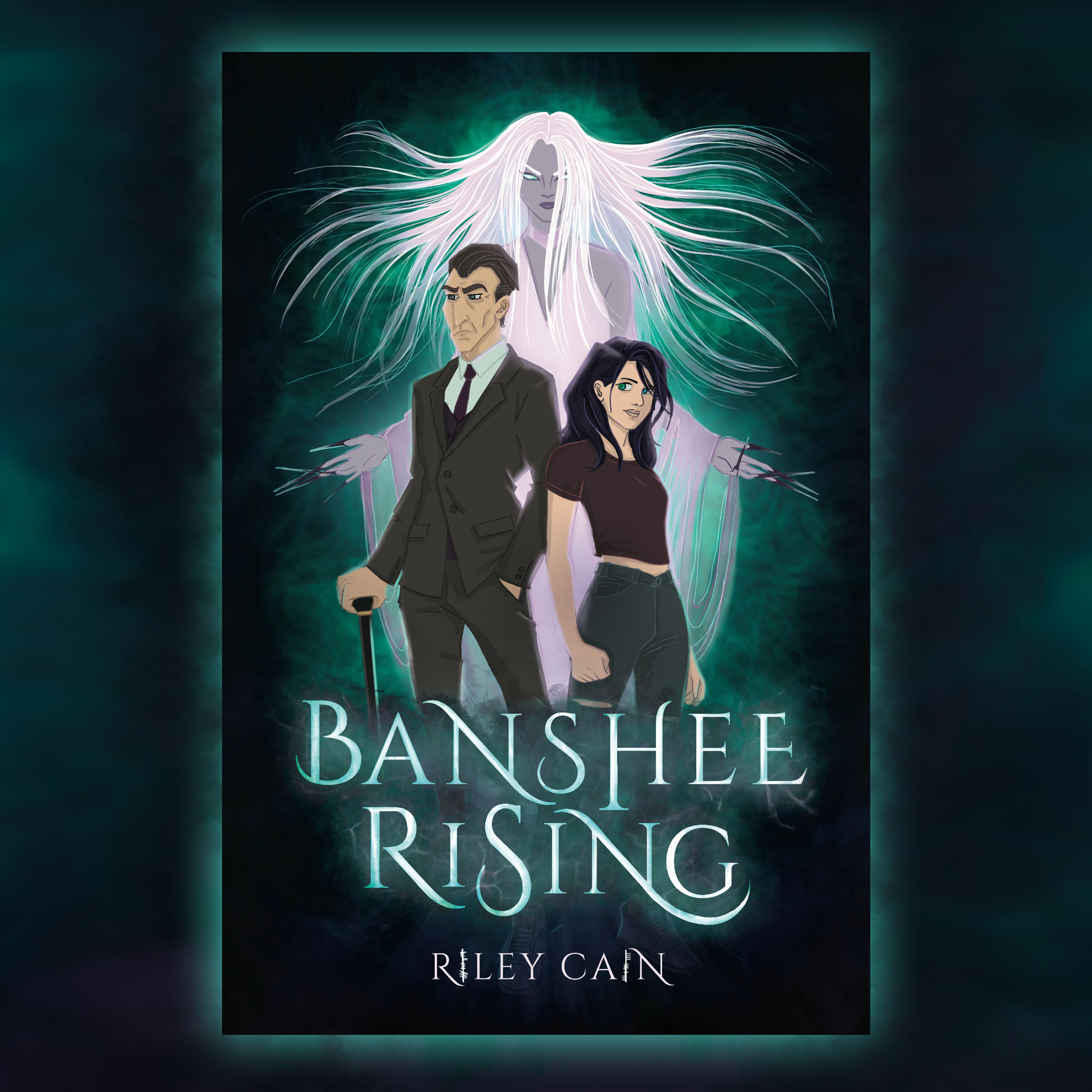 Riley Cain's second adventure Banshee Rising, catered towards young adults, is an exciting tale rooted in Irish folklore. A modern ghost story, it centers around protagonist Caitlyn McCabe, your average schoolgirl- save the fact that she sees ghosts everywhere around her. Ridiculed by her peers and living alone with her grandmother, Caitlyn accepted that she would simply never understand why she was the sole person with her power. That is of course, until Professor Sackimum Brody comes along, and with him a mission- to save Ireland from a great threat lurking beyond the mortal realm.
Preteens and parents alike will be gripped and delighted by Caitlyn's journey between worlds. Cain is a natural at setting up a world (or two!) and the characters who inhabit it. Kids can easily relate to Caitlyn and her story, as it teeters between normal teenage problems- crushes, school, and navigating social life, for example- and her adventure with the supernatural. In addition, it's a supremely Irish tale- settings include the Newgrange site, Trinity College, and Dublin as a whole, and much of the story's folkloric content borrows directly from Celtic legend. It's a super accessible means of introducing the myths of ancient Irish ancestry to young readers.
Riley Cain has created a wonderful new story that would be a great read for families to read together, or a gift for enthusiastic young readers. They'll be hanging on the edge of their seats at every page and rooting for Caitlyn McCabe at every undead twist of the plot.
Praise for Banshee Rising
"An action-packed and incredibly fast-paced tour-de-force through Irish folklore, Banshee Rising is perfect for reading as darker evenings creep in and Halloween approaches." – Paperbook Snob
Read the full review here.
"Cain creates a world that is steeped in Irish mythology and encapsulates the mystical soul of Irish legends.. It is a book of intrigue and adventure and will keep the readers engrossed in Caitlyn's race to stop the rising evil." – Children's Books Ireland
Read the full review here.
"Horror enthusiast Riley Cain debuts Ireland's first Young Adult mythological fantasy, Banshee Rising… A riveting tale of tale of fantasy, folklore and adventure." – Woman's Way Magazine
"A great read for the YA genre as well as adventure enthusiasts." – Irish Country Magazine
Read the full review here.