This holiday season we're taking a look at our favourite books which make fantastic gifts for friends and family and of course treats for yourself!
Every day for the first twelve days of December we're doing a blog on each of the 12 best books in our collection, the most-loved titles by all our staff for 12 Days of Blogmas!
Here's why you should pick them up.
Day 11: An Urban Sketcher's Galway
What is art? Great artists and poets have tried to give meaning to a word that will perhaps never have a true and proper definition. That said, An Urban Sketcher's Galway by Roísín Curé is truly a thing of beauty.
Curé is an urban sketch artist who takes inspiration from the urban landscapes that surround her and the people that she sees. Drawing scenes of everyday Irish life and the curious characters she comes across in various Irish towns. An 'Urban sketcher' is one who excels at drawing and painting with quick, masterful strokes what is visible to the eye. An expert urban sketcher such as Róisín Curé deftly sketches on the spot whatever happens to be in front of her, what catches the artist's eye, wherever she may be.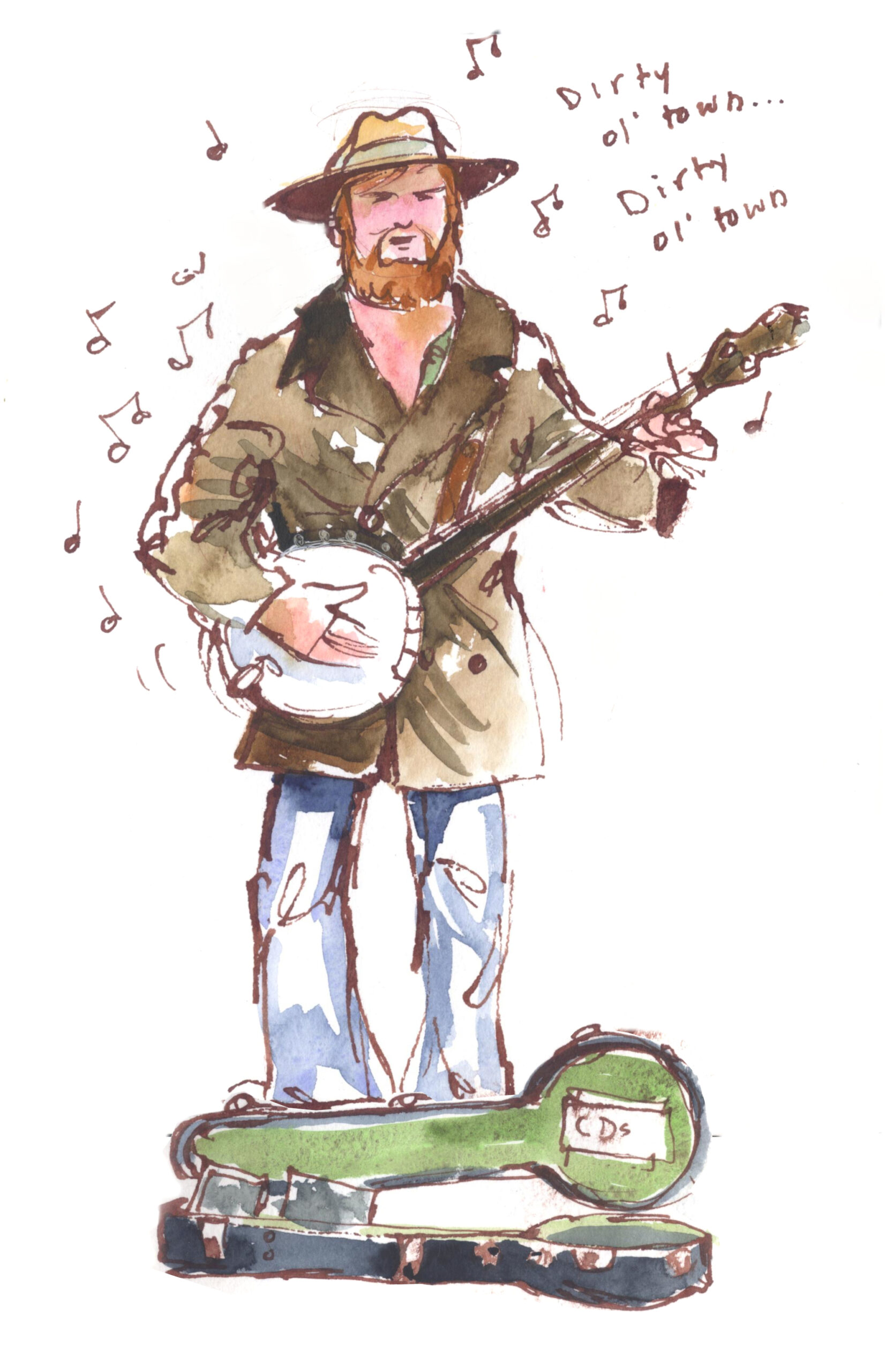 In this beautiful book, Curé captures snapshots of life in the City of the Tribes in bold ink and vibrant watercolour. Her sketches show the beautiful details of Galway's pubs, the musicians and buskers, the exquisite medieval stonework, the marine environment, the vibrant restaurant culture, and the colourful characters.
These striking sketches are accompanied by a memoir of Róisín's life in Galway, and the conversations she shared with others around her while she sketched, giving local insights and a quirky first-hand account of the history and legends surrounding the most iconic elements of Galway's urban landscape.
"What's so great about urban sketching?"

Sketching is the wonderful gift that every human being was born with. […]

Sketchers hear the same thing over and over from passers-by: "I'd love to be able to do that, but I have absolutely zero talent."

They would never look at someone writing a note on a piece of paper and say the same thing. […] You could argue that copying a shape you see is easier than writing – didn't humans do that before writing entered civilisation?  […]

There's another bonus to urban sketching. Once you join the worldwide community of sketchers, you have friends in every city you visit, thanks to the internet.
The author creates a balanced mixture of literary and artistic content, giving the reader the opportunity to walk through the streets of Galway hearing its sounds, seeing its colours, its animals and its people whilst comfortably sitting on their sofa and leafing through the pages.
Moreover, places and events narrated in this book are those of common life of Galway and are not only narrated but also represented with realism and detail.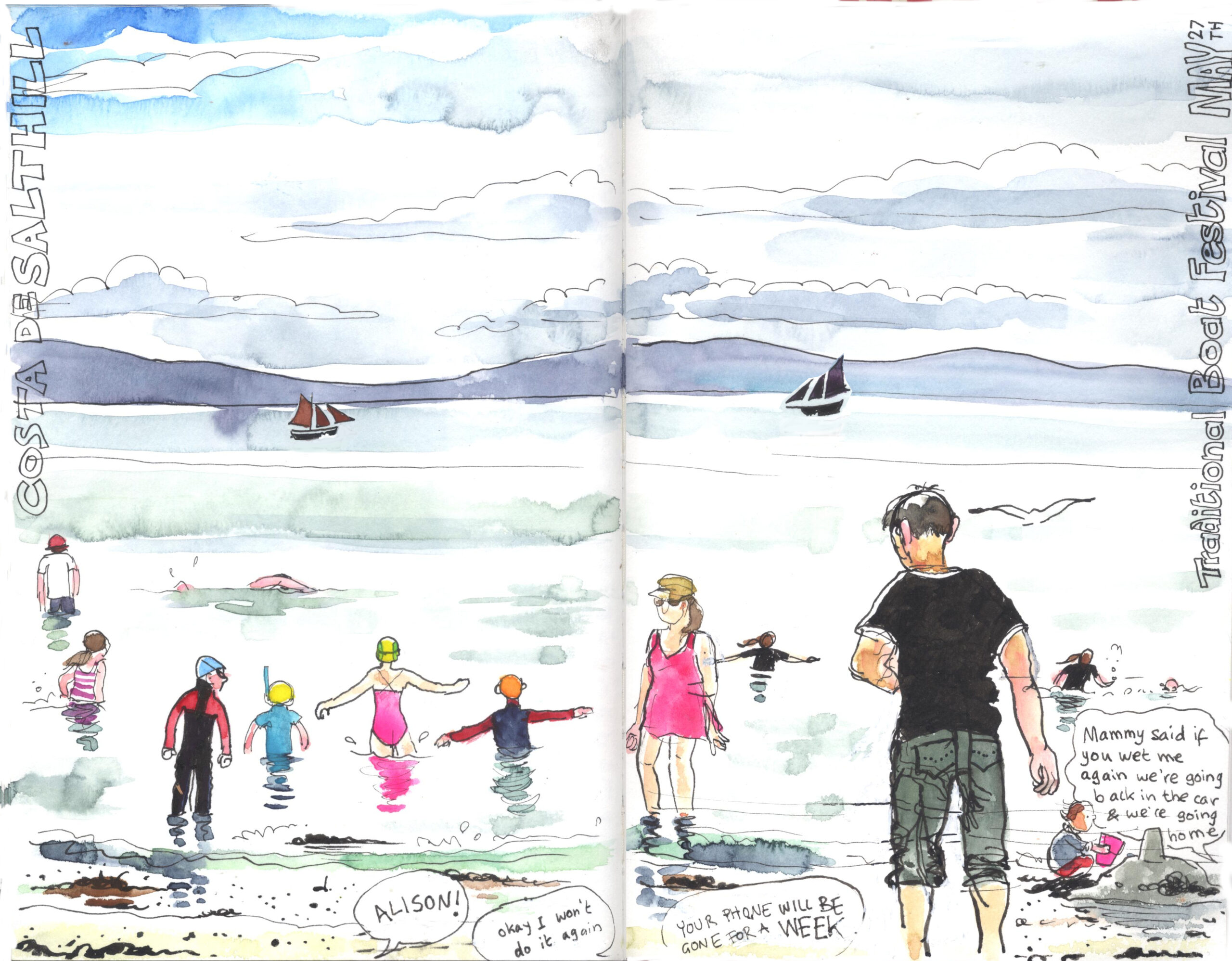 Whether you're from Galway or have never been, this book is a wonderfully colourful example of Irish life and would make a great Christmas gift for those with Irish and in particular Galway connections. See Galway and its beauty in the most unique way.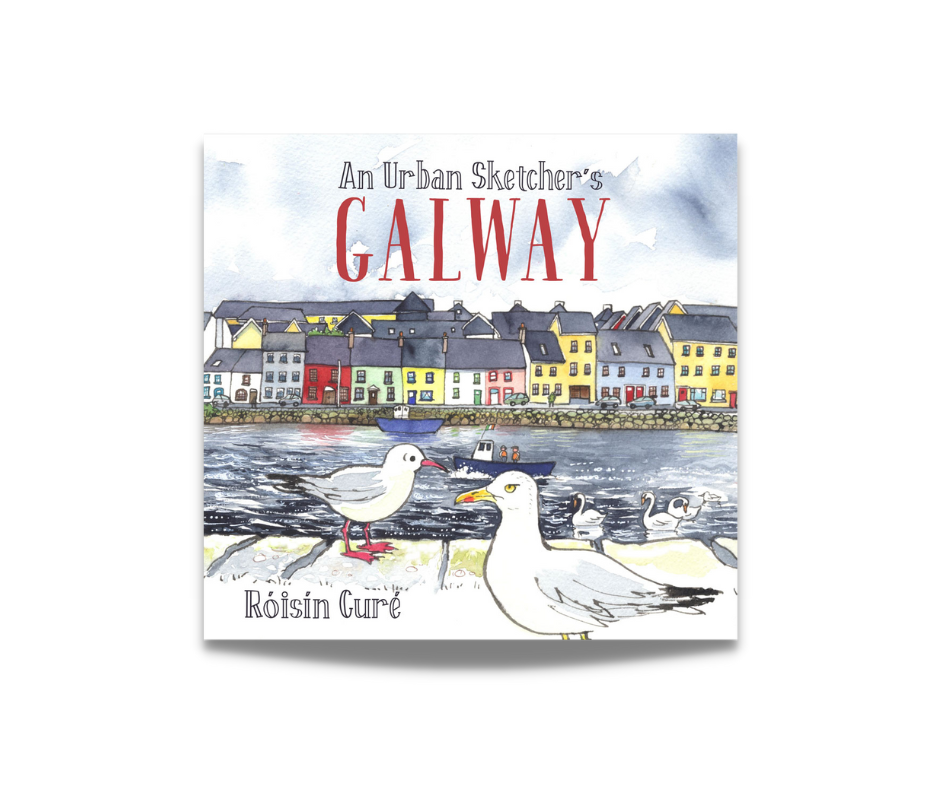 An Urban Sketcher's Galway by Roísín Curé is available to purchase on our website and in all good book shops around the country!