This holiday season we're taking a look at our favourite books which make fantastic gifts for friends and family and of course treats for yourself!
Every day for the first twelve days of December we're doing a blog on each of the 12 best books in our collection, the most-loved titles by all our staff for 12 Days of Blogmas!
Here's why you should pick them up.
Day 6: Portal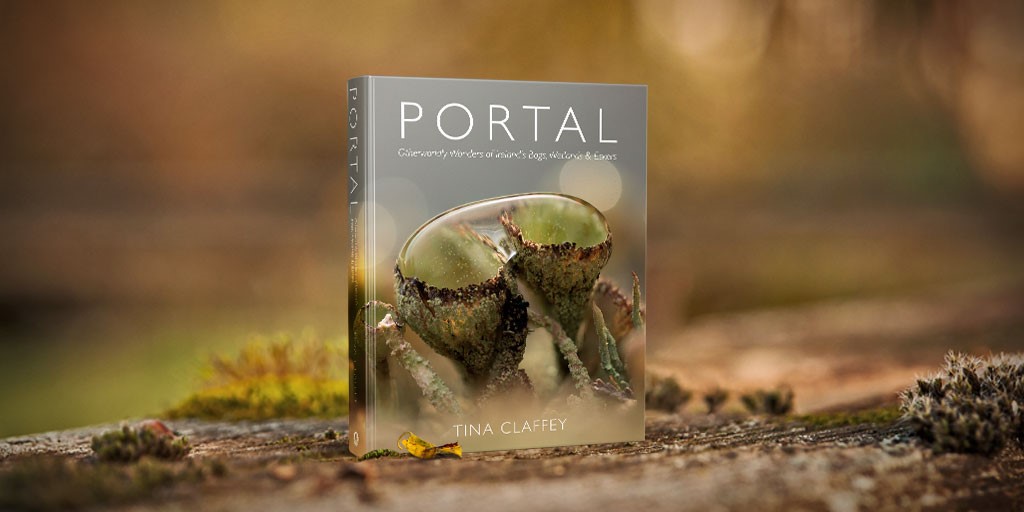 Portal by Tina Claffey is an immersive visual exploration through the realms of unique flora and fauna within Ireland's bogs, wetlands and eskers, revealing the hidden gems that have lived and evolved for millennia.
Bogs are magical places that defy any distinction between land and water. They are the last true wildernesses in Western Europe and are home to extraordinary plant and animal species that have adapted in this unique environment to survive.
Tina Claffey has been exploring these wondrous bogs through the seasons with a macro lens, which captures this enchanted wilderness in its minuteness, seeing beyond what the human eye is capable of. Carnivorous plants with their sticky tentacles, sphagnum mosses frozen in time in the deep bog pools, ancient water creatures exploring their depths, kaleidoscopes of colour through dewdrops on the backs of wondrous insects. A wilderness on our doorstep that looks otherworldly.
With Christmas drawing ever nearer, and as we design our Christmas trees with new decorations, dusting off the old, so does nature change its colours, shaking off the bright fresh greens, and burnished oranges as it prepares for the coming winter.  Thus, while there are things that never change, such as the happiness with which a gift is found under the tree, others do, and in so doing they show the majestic beauty that distinguishes them.
What certainly changes the most in the world, is the cyclical changes of the nature with the passing of the seasons, teaching us that the word change should not necessarily scare us, but rather fascinate us.
Therefore, while we seek a way to repair our selfish mistakes, which increasingly take away the lustre of nature, we still have the chance to be enchanted by its facets. To that end, you don't necessarily have to put on your boots and immerse yourself in the green of a forest, in fact you just need to find a comfortable place to sit and get acquainted with the photography of Tina Claffey.
I've chosen three photos that I personally found the most fascinating and reflective of how nature is able to surprise us:
The Devil's Matchstick is so called for its red capped branches. Captured beautifully below with Tina's camera, the brightness of the colour contrasts with the native browns of the bog surrounding it.
This tiny sundew could barely be seen by the naked eye. But what a treat when viewed through the macro lens. The morning dew had encapsulated its red tips, creating an otherworldly orb of dew.
Tears from the bog…even on days when the world seems to weigh me down, the bog soothes the soul.
This scene of a fungi and pine sapling melting and thawing in the morning sun was such a magical moment to capture.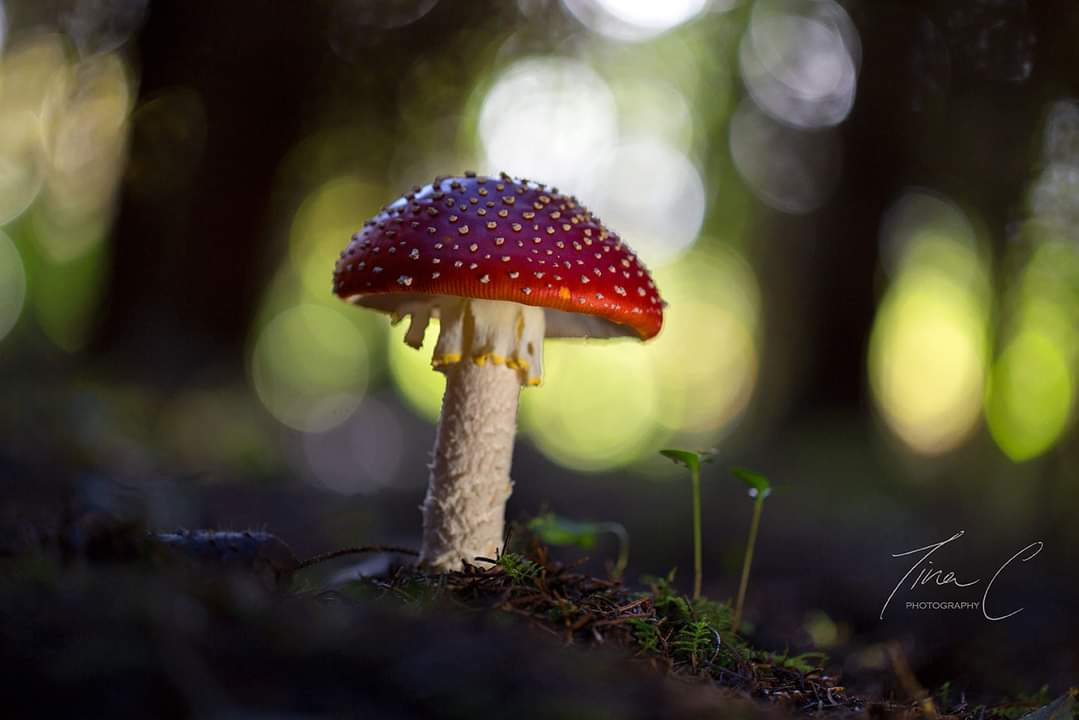 Looking at these pictures what you see is not just nature in its complexity, but also the passion that the author Tina Claffey has for her work. This is something that many of us may find irrelevant or take for granted, but the beauty of this book lies largely in the care and attention placed in the set up of each shot.
As our world changes, we should take this time to appreciate the natural beauty around us as these rare plants and animal species may not be around much longer. When it comes to climate change and global warming fear should push us to do our best and as soon as possible. To leave a window of opportunity to fascinate ourselves once again by the splendour of the nature around us. We must protect it, conserve it and its survival depends on each of us.
Mistakes committed by man, often derive from his ignorance, it is therefore fundamental to make everyone more aware of this so as to recognize not only the majesty but also the fragility of nature that surrounds us.
Books are one of the best resources we have at our disposal to overcome the limits of our knowledge, so there is no better way to start than by taking a closer look at Portal by Tina Claffey. 
A wonderful stunning portrait of the beauty of Ireland's native plants and rare species, Portal makes a gorgeous and thought-provoking Christmas gift for loved ones.