Currach Books' spring sale is running until the 18th of April and there are plenty of great titles still available. Whether you're interested in Irish geography, literature or history we've got it! The below books are the cream of the crop from our sale, picked out by our staff members as their favourites. As a small independent book publisher, we've got a number interesting of books that you won't find anywhere else around. If like many you're looking to broaden your perspective this year, reading is a great way to do it.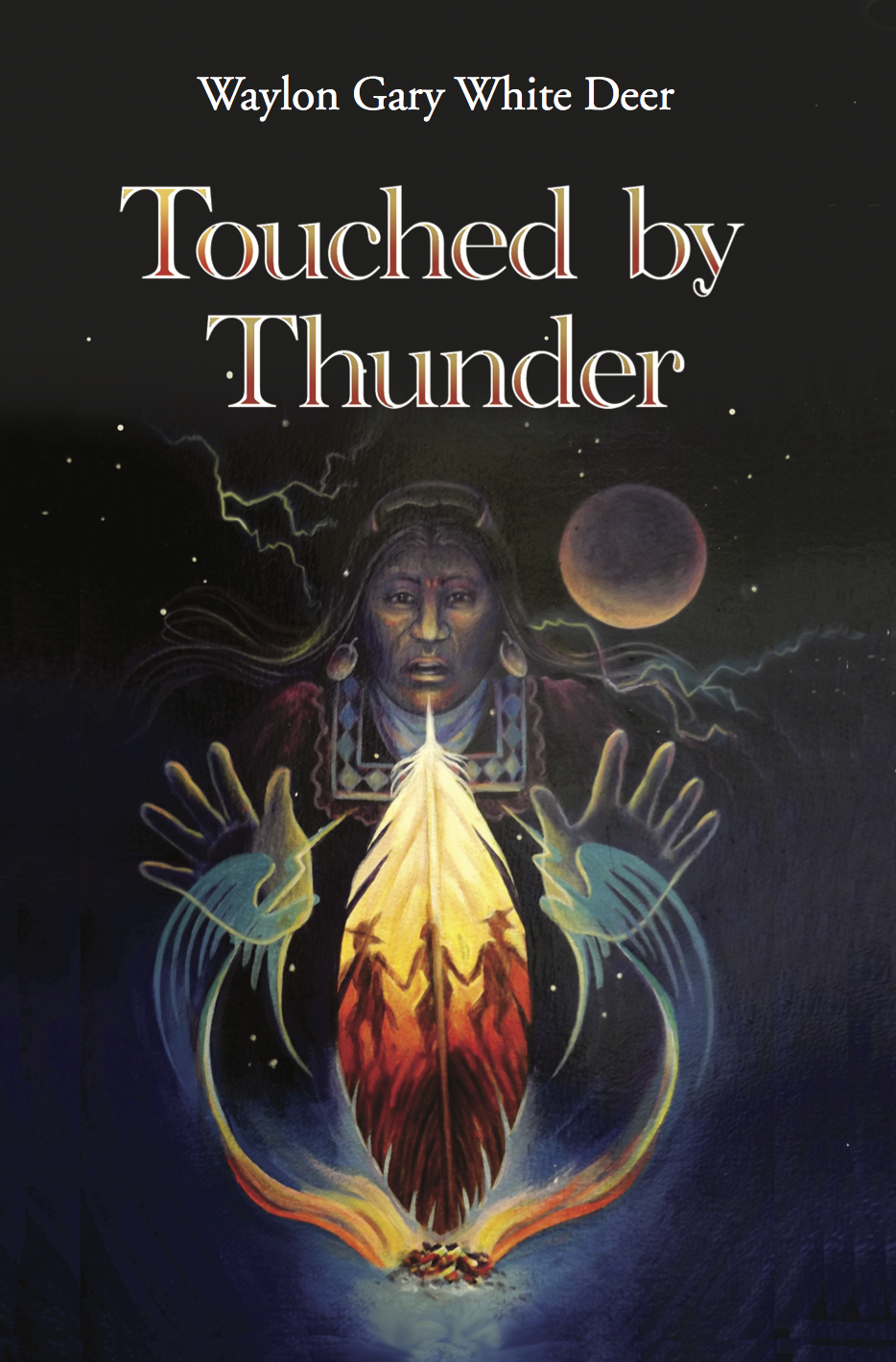 If you're a conscientious reader wanting to learn more about minority authors Touched by Thunder written in Ireland by Choctaw artist Waylon Gary White Deer, is a great start. Not many people are aware of the deep connection between the Choctaw and Ireland but it is a long history of shared kindness. During the famine, the Choctaw donated money to support the starving Irish not too long after they themselves suffered the Trail of Tears. Invited to represent the 1847 Choctaw Famine donation as an Afri walk leader, White Deer soon found histories and legacies similar to those of tribal nations in America, resulting in a bond with Ireland spanning almost two decades.
An extraordinary journey of remembering that resonates through issues like national identity, religious bigotry, and clashes over precious natural resources: concerns which impact both the Irish and First Nations peoples. White Deer has his take on them all.
All too soon the journey ends and we are left with an abiding sense that we have traveled far… and well.
'Touched by Thunder is not a usual memoir, nor is White deer a usual person… His is the first indigenous memoir that truly captures the drama, the laughter, the wit, dangers, gifts and complexities of being a native person of our generation...' – Joy Harjo, Mvskokee Nation, author of Crazy Brave.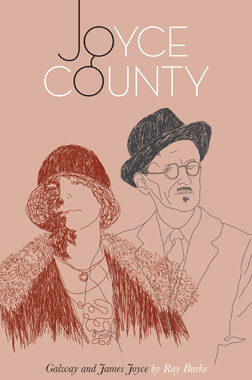 'My wife is from Galway city', James Joyce told a London literary agent in 1918 when his writings began to attract international attention after over a decade of exile and relentless struggle. From the moment he met Nora Barnacle, his wife and muse, Joyce weaved tales of her native city and county into his writings, making Galway second only to Dublin as a wellspring in his major works.
Nora is central to almost everything Joyce wrote; Galway is central to knowing Nora. Joyce himself visited Galway twice, and he wrote memorably about the city's history in two lengthy articles for an Italian newspaper. Galway is key to Joyce's greatest short story, "The Dead", and it is the location of one of his best-known poems, "She Weeps Over Rahoon". A Galwegian also haunts the second half of Ulysses, the most influential novel of the twentieth century.
Written in an accessible style for the general reader rather than the Joycean specialist, this book nonetheless contains considerable new information, such as the first detailed account of the suspicious grounding of a passenger ship in Galway Bay in 1858, an event which gripped Joyce's imagination and features in Ulysses. It also gives fresh insights into Nora Barnacle's influence on Joyce's writings and his relationship with his only daughter Lucia, 'a granddaughter of Galway'.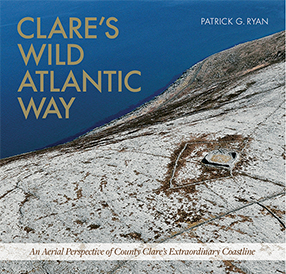 Clare's Wild Atlantic Way is a collection of aerial photographs, taken and compiled by pilot-photographer Patrick G. Ryan.
The photographs render County Clare's abundant coast in all its unique beauty. The awe-inspiring images capture both the rugged natural landscape of Clare and the man-made structures – castles, towers and lighthouses – that enhance it.
The collection includes popular tourist destinations such as the Burren, Lahinch and the Cliffs of Moher, along with lesser-known sites. Each location is also accompanied by a brief overview of its history, flora and fauna, and references in popular culture, along with suggested activities for tourists.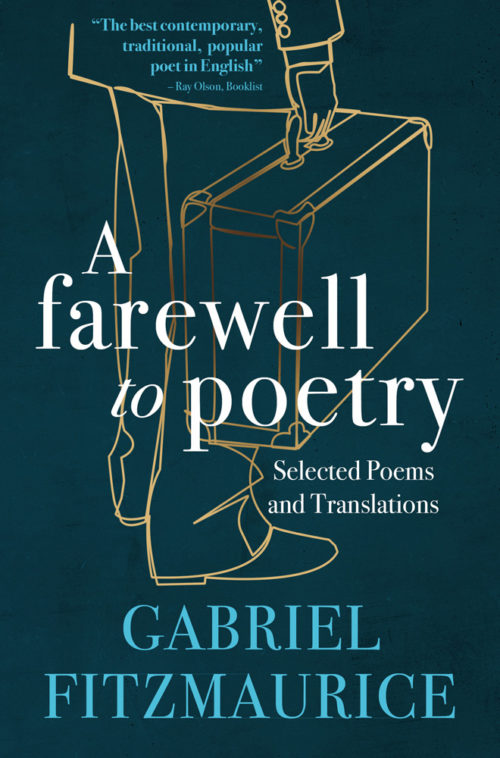 "This, I feel, is my final book. The job is done. In the words of Saint Paul; 'I have fought a good fight, I have finished my course, I have kept the faith'."
A fine collection of poems composed over a lifetime by one of Ireland's most prominent poets, and a great character of the Irish arts, A Farewell to Poetry is Gabriel Fitzmaurice's last book.
This selection shows decades of Fitzmaurice's poetry, from his debut collections Rainsong (1984) through to Smitten Soul (2018). The poems pay homage to the poet's parents, elucidate his marriage to the love of his life, and celebrate true rural Irish living. In addition, he skillfully translates iconic Irish poems, and has included many of his original Irish language poems in the collection.
Fintan O'Toole of The Irish Times, in his foreword, describes the Kerry man from Moyvane as 'one of the last of the tribal bards, a poet in and of his own kind.'
"Fitzmaurice is one of Ireland's leading poets… a master of his art."– Books Ireland Magazine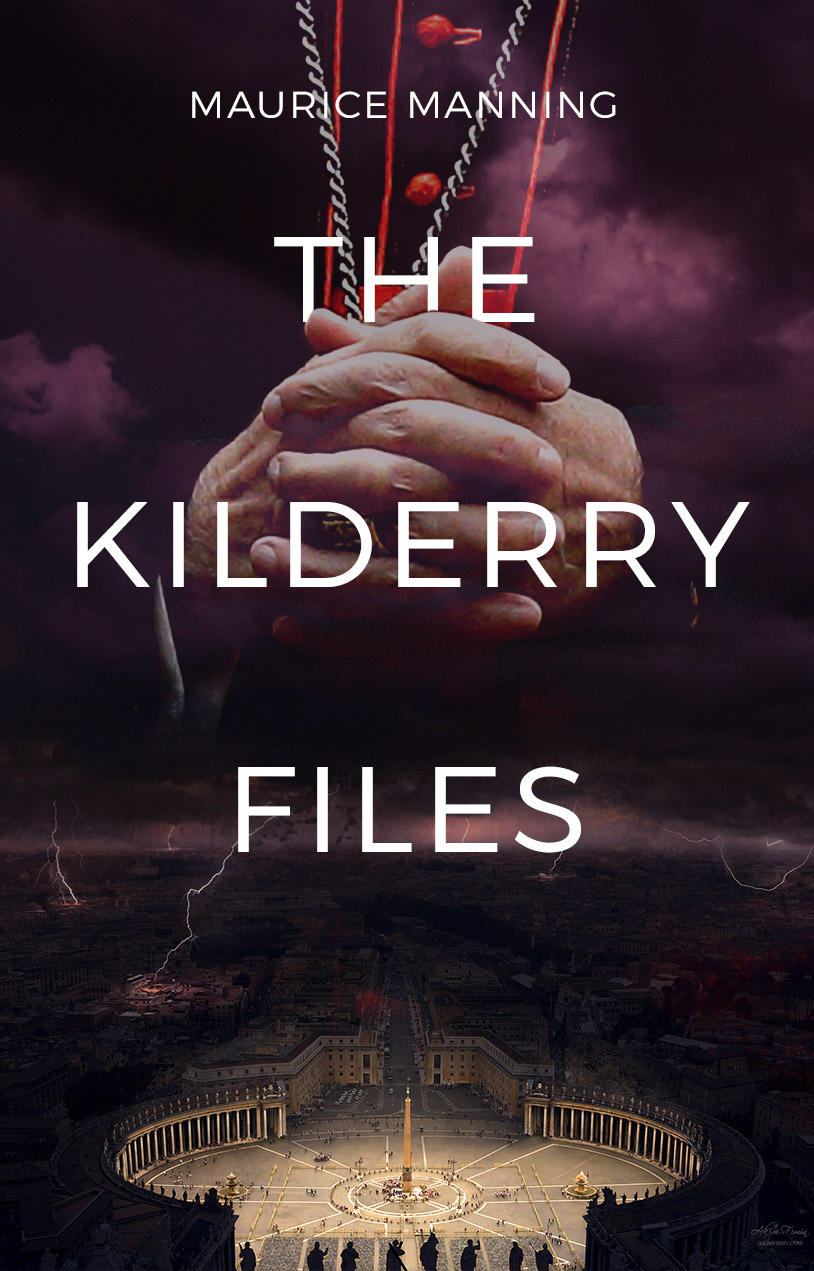 It's 1997 and Bishop Concannon of Kilderry diocese is dead. An erstwhile figure of power and ambition, his death comes 13 years after his retirement and consequent disappearance from society. As his affairs are set in order, Peter O'Donnell, Trinity College professor and resident sleuth, receives a call that sets him on an exciting but dangerous course.
The late Bishop's safe reveals stocks and shares worth millions of dollars. How did a Bishop amass such wealth? And for what purpose? The ensuing search for answers involves a successor bent on hiding the files; a corrupt Papal Nuncio, a mysterious Spanish organization called the Mysterium Fidei; and the Bishop's unsavoury family.
O'Donnell goes head to head with spycatcher Colonel Dan Bryan and Taoiseach de Valera. Together, they unveil a plot that involves the upper echelons of the Church and State, and endangers Ireland's fragile peace.
A fast-paced thriller, Kilderry Files brings together a rich cast of characters who take us headfirst into the heart and paranoia of troubled Ireland, and the hold of Church politics.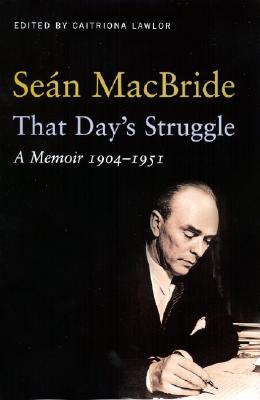 Our understanding of what it must have been like in Ireland during the first half of the twentieth century during the War of Independence, the Civil War and the Truce and Treaty period, are coloured by the accounts of Seán MacBride.
As a youth he acted as a messenger for Michael Collins; he chronicles his IRA activities, his life trying to eke out a living in Paris with Catalina (Kid) Bulfin whom he married in January 1926. We hear about hiis return to Ireland, time spent studying, and in jail, a short period of time as IRA Chief of Staff, and the establishment in 1946 of Clann na Poblachta, the political party whose slogan was 'Put them Out'.
We hear of his efforts to end partition, his views on the External Relations Act, and his friendship with representatives from other countries in post-war Europe. The narrative ends with the demise of the first Inter-Party Government – before he undertook his international career.
Seán Mac Bride was a unique personality in the Ireland of the twentieth century. Perhaps, with the passage of time, and through reading this account, a sense of pride will be generated among Irish men and women in the history of our country and the sacrifices made by so many to secure us our place on the world's stage today. That Day's Struggle is the story of one man's effort to secure freedom from foreign domination for his country, and the people he met along this journey. It is the story of a life spent as a republican, a prisoner, a journalist, a lawyer and a politician.
Find all of these great books on our website here.