Eddie O'Connor
€19.99

€14.99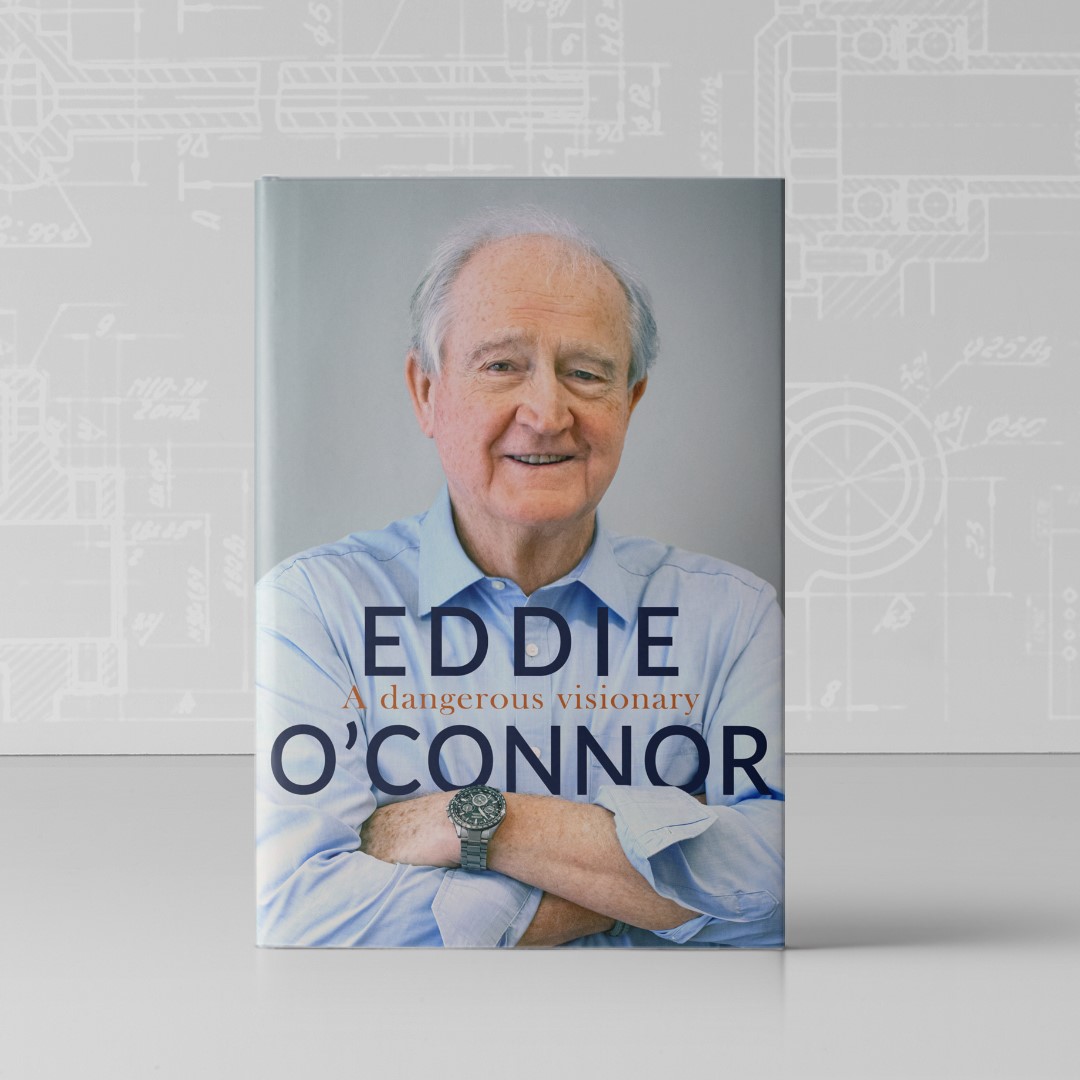 In the first line of A Dangerous Visionary, businessman and renewable energy pioneer Eddie O'Connor writes in a foreboding tone, "The atmosphere is accumulating energy at a rate of four Hiroshima-strength atomic bombs every second". It's easy to understand, then, the urgency of his voice in his compelling and thoroughly researched part-autobiography, part-instruction manual. O'Connor, in his sharp style, warns us that time is running out to combat Earth's incoming climate catastrophe, and that multinational summits aren't doing enough to decarbonize and lessen their impact on the atmosphere's temperature. It's a fascinating read for anyone looking for a fresh perspective on the climate crisis.
O'Connor gets down to the nitty-gritty of what most leaders fear about potential innovation in the energy industry: what it would cost. He crunches numbers and presents easily-understood statistics and charts pertaining to the hypothetical costs of cleaning up the climate. In addition he provides educated possible solutions to the issues, rooted in his expertise as someone with a master's in Industrial Engineering and a long-time business owner. As a notorious supporter of the concept of a European "supergrid", or continental wind-based electrical system, O'Connor thoroughly lays out what the EU needs to do in order to combat the possibility of a destructive future. He relates anecdotes from his long and storied life to the problems of today, and teaches governments how they can learn from history. For example, in one brilliant chapter, O'Connor discusses the future of Africa, and how European entities can help and balance primary development with the implementation of renewable energy.
Eddie O'Connor lives up to the ambitious title of A Dangerous Visionary. His words are guidance for new business owners, nature lovers, and everyday citizens all around the world. If you're curious about climate change, interested in ecologically friendly business, or someone intrigued by the role of governments and the private sector in saving the Earth, A Dangerous Visionary is a well-written book from one of Ireland's most revolutionary minds.
Praise for A Dangerous Visionary
"Eddie O'Connor's autobiography is required reading for anyone starting off in business who wants to break into the big league." – Lorcan Allen, Business Editor, The Business Post
Read the full review here.