Caoimhín De Barra
€14.99

€12.99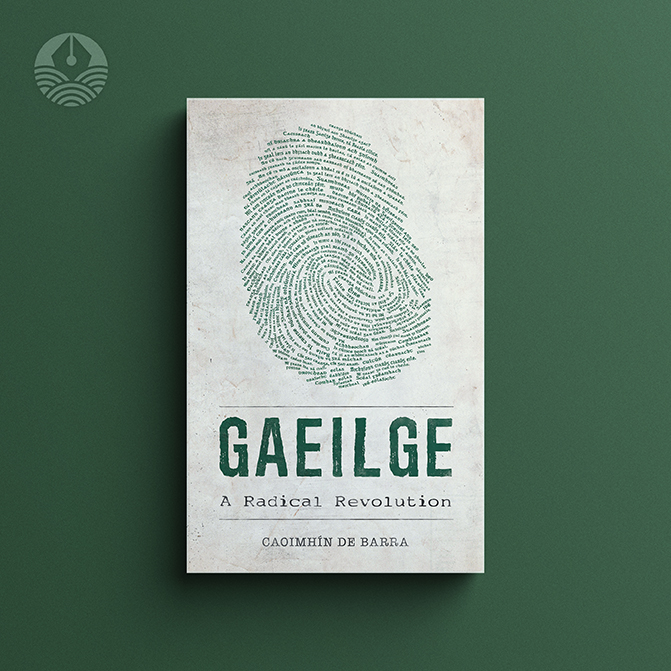 Cork-native Caoimhín De Barra, now an Assistant Professor of History in America, brilliantly discusses the debate surrounding the common use of the native Irish language in Gaeilge: A Radical Revolution. He postulates that in order to make the traditional dialect more widely spoken, massive, sweeping, change is needed. Employing wit and a distinct argumentative voice, De Barra expresses his desire for an Irish revival with thoughtfulness and clarity. It's a great read for anyone remotely interested in the Irish language and its standing in today's culture. Gaeilge deftly weaves an argument based on the language's history, its difficulty to learn for many, and the underlying- or obvious- biases many carry against those who speak it.
De Barra humorously relays his own experiences with learning Irish, going from a student who didn't understand a single spoken word in primary school to fluent Irish speaker in adulthood. He does this, in his own words, to serve as a "guiding light" to others like him, those who wanted to become fluent in Irish with little or no experience at the beginning. He warmly welcomes his audience and makes it clear that you do not need to be an Irish speaker to appreciate this book, it is enjoyable for anyone.
The author breaks down the history of an Ghaeilge, explaining why the language doesn't have the same grip on the country as it did centuries or even millennia ago. He combines established causes- the Great Famine, British influence- with educated conjecture to create a compelling case for the decline of Irish. In addition, he crunches numbers to find out just how much Irish the Irish population speaks, and effectively utilizes them in his argument. De Barra does an excellent job at setting up the plan for his "radical revolution" that for a person unaffiliated in the debate over Irish, one might be easily compelled.
By the time De Barra lays out his ideas for revitalizing Irish in the final chapter, the reader is holding on tight, having absorbed his arguments from the previous chapters. At this point, he captivated his audience. Gaeilge: A Radical Revolution is an excellent exercise in rhetoric from an author whose passion leaks through the pages. Anyone curious on the subject, or simply searching for an interesting read will not be disappointed.
Praise for Gaeilge: A Radical Revolution
"Finally, a sensible book about the Irish language. The activists for the restoration of Irish should quote liberally from its pages and hopefully it will ignite a whole new debate. If we lose our language we have nothing … This book has restored my faith."
George Hook, Broadcaster
"The internet and the world wide web have sounded the death knell for many minority languages across the world. Some are extinct. The aphorism tír gan teanga, tír gan anam is a truism. Hence, it is incumbent on all who love the language to be strongly supportive of the Irish language enthusiasts who are diligent in ensuring that this crucially important element of our national heritage is not lost."
J. Anthony Gaughan, Review, The Irish Catholic
Select readings from Gaeilge: A Radical Revolution: