A Memoir of Kevin Barry
Síofra O'Donovan
€19.99

€9.99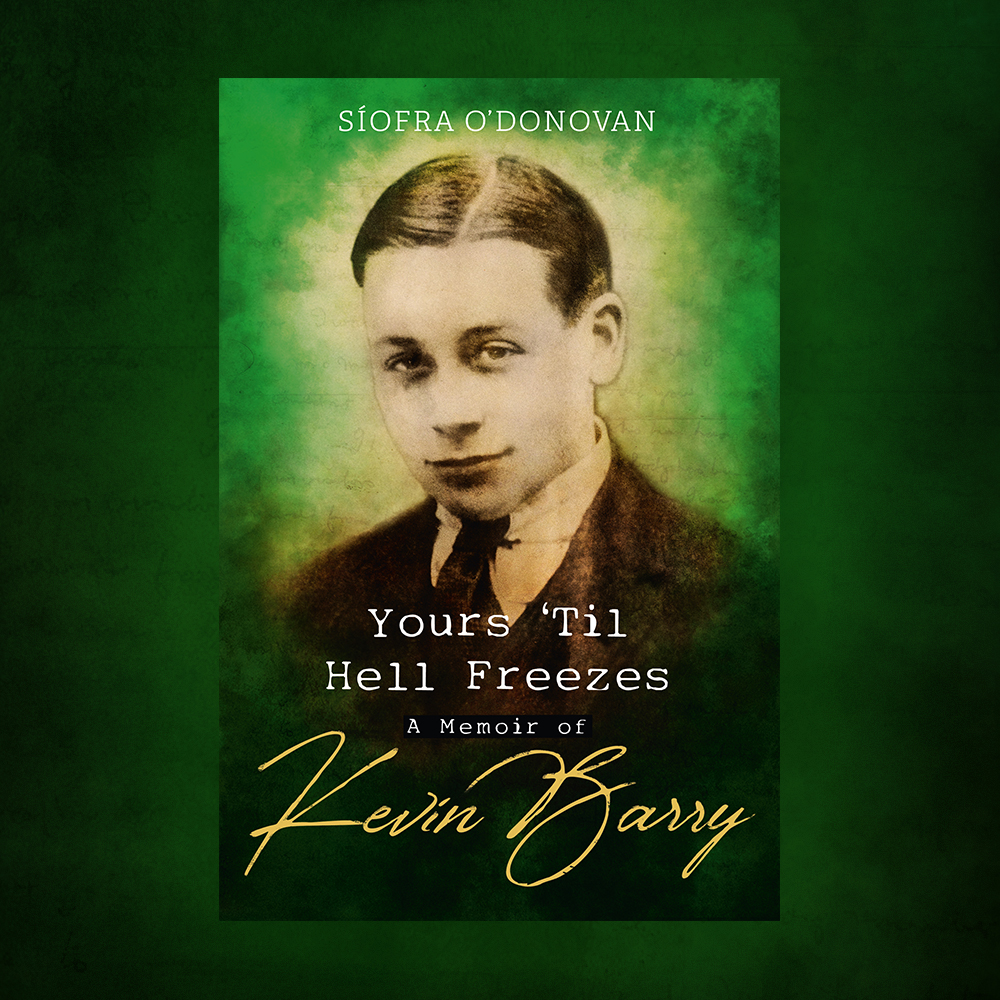 '…Nobody would know from letters like these that Kevin was, by this time, up to his neck in the war against the British. Nobody knew that by November that very year he would have become one of the most iconic martyrs of the Irish independence movement, and that his signature Yours 'til hell freezes would become part of his mythology.'
In this intimate portrait of the young rebel martyr Kevin Barry, grand-niece Síofra O'Donovan writes about how life was enriched by Kevin Barry's belongings – his shillelagh, his letters in brown ink, his Belvedere cap, his memorial cards, his copy books, secret British correspondence and letters to and from eminent figures about him.
When you are the descendant of a hero, you live in their shadow. I tried to run from the overwhelming charisma of this boy-hero-great-uncle, whose story was sung by Paul Robeson, Leonard Cohen and every traditional Irish band you can think of.
Yet my grandmother Monty, Kevin Barry's sister, would not allow the song to be sung in the house. It was maudlin, she said.
But Kevin wasn't maudlin. An oval portrait of him hung in my father's study — a copy of a painting by somebody in the H Company of the IRA. Kevin's face and shoulders had a slightly airbrushed look, set against a monochrome and patriotic green background.
Kevin had a quiff of hair like Tintin and was wearing a trench coat with the collar upturned. He beamed eagerly around my father's study, like a friendly family ghost.
Kevin Barry was the first person to be hanged by the British after the 1916 Rising, at only 18 years of age.
"He was hanged the day before my birthday and, although we lived decades apart, his death was a shadow that followed me everywhere," muses the author.
Although Kevin was young, he had a full life. Yours 'Til Hell Freezes brings new life to Kevin Barry, using material from family papers and the public domain. A perfect gift for the history buff in your life, or someone who holds the Irish War of Independence in high esteem.
Praise for Yours 'Til Hell Freezes
"A richly detailed and discursive search for the real Kevin Barry, a voyage of discovery through family roots and disagreements, digging deeply into family memory and archives, asking, if not always answering, hard questions. Honest and intense and always readable."
Maurice Manning, Irish academic and former Fine Gael politician
"A work of feeling and truth, in which imaginative audacity is accompanied by the pressure of felt family experience. Síofra O'Donovan sees the personal in the political because she abhors the lie which often keeps them apart."
Declan Kiberd, University of Notre Dame