Find the books that reach your inner poet with this selection of our favourite poetry!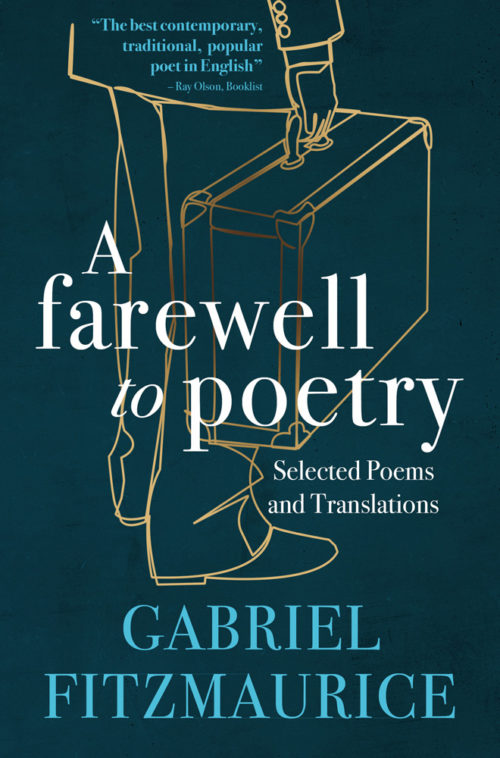 A Farewell to Poetry: Selected Poems and Translations by Gabriel Fitzmaurice
Spanning over a lifetime career of poetry that started in 1984, famed poet Gabriel Fitzmaurice compiles selected poems in a farewell to his craft. The book includes poetry for everyone from the child-friendly "An Apple for the Teacher", to the villanelle "His Last Pint" addressing coping with disease, to Irish translations of selected poems such as "Ceart Is Coir". Each poem was chosen by Fitzmaurice himself to sum up over 30 years of poetry addressing love, death, faith and, most importantly, life.
Price €19.99
Best Loved Poems: Favourite Poems from the West of Ireland
This book is a collection of poems by various poets reflecting on their time and memories from the West of Ireland. Poems by poets such as Yeats, Colum, Pearse, and more are paired with photos by internationally acclaimed photographer Liam Lyons of the beautiful landscape. In addition to the poems and photos, there is a biography of each poet that authenticates the relationship between the poems and the book. Royalties from Best Loved Poems: Favourite Poems from the West of Ireland go to the Gina Heraty Fund for Haiti.
Price €19.99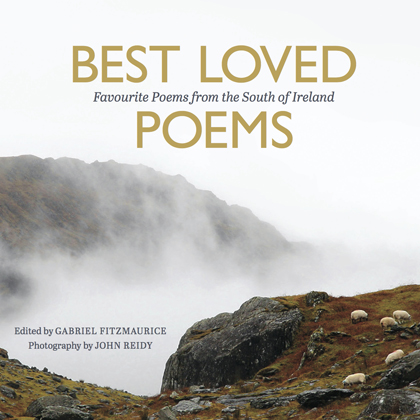 Best Loved Poems: Favourite Poems from the South of Ireland
Representing the Munster, Best Loved Poems: Favourite Poems of the South of Ireland is a collection of poetry by men and women from counties Kerry, Cork, Limerick, Tipperary, Clare, and Waterford. The poems are not only about where they come from, but of passions and obsessions, religion and spirituality, faith and doubt, and poverty and emigration. The reader gets to feel the poetry as well as see with photos of the South by John Reidy. These poems root the reader into the South to listen and watch the cliffs, the livestock, the land, and more.
Price €19.99
Achill: The Island by John F. Deane and John Behan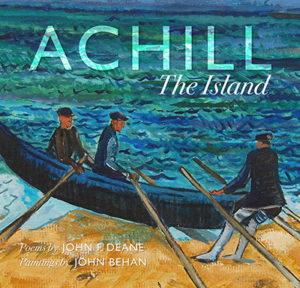 Achill: The Island is a compilation of poetry and art showcasing the talents of celebrated poet John F. Deane and Irish sculptor John Behan– both participants in the Western Light Art Gallery opened by photographer Sean Cannon. The poems narrate the art that touches on many subjects like death, faith, landscape and scenes from everyday interactions and life. Overall, "…this book presents in-depth awareness of the island of Achill, its heritage, its spirit, its people, its physical beauty and its magical light".
Price €12.99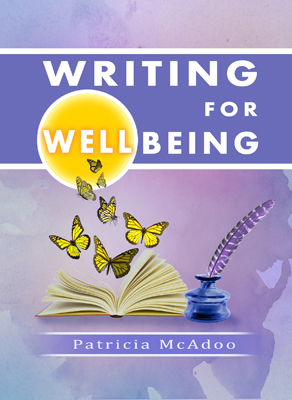 Writing for Wellbeing by Patricia McAdoo
Patricia McAdoo reinforces the idea of the healing and positive force that is offered by writing. This book gets the reader to actively participate in the writing process to enhance their creativity and mental health. There are writing exercises followed by poems or prose work that give the readers examples and format of what they are capable of achieving in their writing. Writing for Wellbeing finds "a way of enhancing our health that is free and available anywhere, any time".
Price  €12.99
For more books from our selection click here.