This holiday season we're taking a look at our favourite books which make fantastic gifts for friends and family and of course treats for yourself!
Every day for the first twelve days of December we're doing a blog on each of the 12 best books in our collection, the most-loved titles by all our staff for 12 Days of Blogmas!
Here's why you should pick them up.
Day 10: Fears, Phobias & Fantasies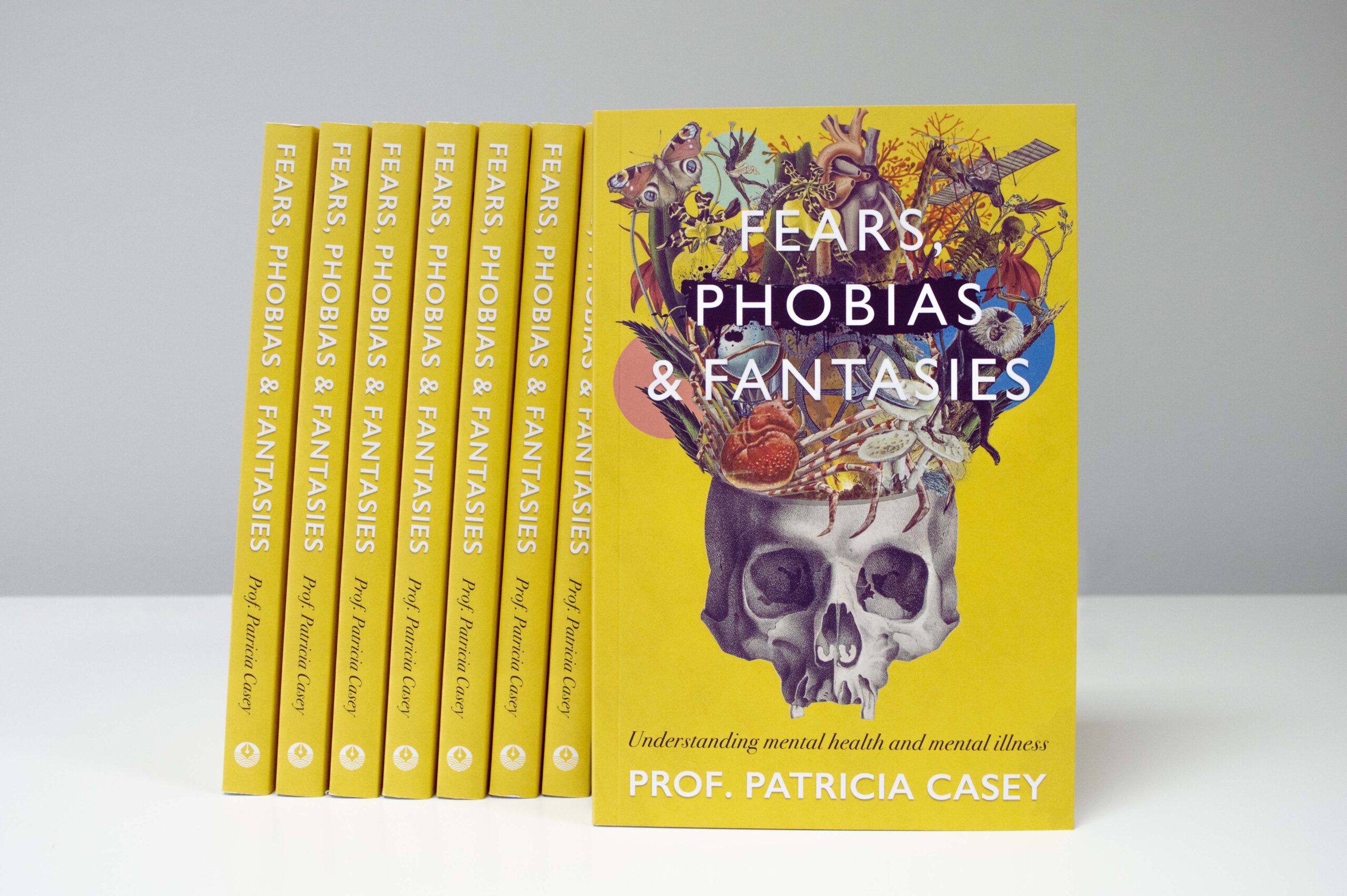 When we think of Christmas time, we think of cosy nights surrounded by family and friends. We don't often think about mental health and the pressure the darker half of the year has on us.  In Ireland particularly, talking about inner struggles is not something that comes easy for us and in the winter months people may have difficulty with the long nights and dark days. Psychologist Professor Patricia Casey, with her book Fears, Phobias & Fantasies aims to destigmatise speaking about mental health and opening up the conversation so that even if you, yourself are not struggling with any issues you can learn how to help a family member or friend who is.
As human beings we are made of body and soul, or at least this is the way poets, artists and scientists too have imagined the human condition for centuries. Having that said, however much science can now explain to us which part of the brain gives rise to certain feelings, insecurities and fears, the soul always remains something in motion that sets us apart from everything else. This is what Plato said about the human soul:
"All soul is immortal. For that which is always in movement is immortal; that which moves something else, and is moved by something else, in ceasing from movement ceases from living. So only that which moves itself, because it does not abandon itself, never stops moving."
All lovers of philosophy and reading will remember thousands of quotes from artists of the past that somehow allowed them to overcome more or less dark periods of their lives. Now, one cannot fail to share the idea that what is at the basis of everything to understand a problem that concerns the human being is to ask the right questions. To do this often you need to have extensive scientific knowledge, so that Professor Casey then comes to our aid. Fears Phobias & Fantasies is divided into an innumerable series of questions that sooner or later in life we all ask ourselves at least once, responding to them with scientific rigour while maintaining a linear language that is easy to understand.
Leafing through this very interesting book you easily notice that the author has put a huge effort into this publication and despite the increasingly complicated questions, clarifies as much as possible, all of them.
The most interesting chapter in the book is the one about stress. After having carefully analysed what is meant by the word 'stress', the author articulates in her analysis on the nature of certain behaviours and then on the starting points for possible remedies. All this data and information is accompanied by a series of simple and intuitive illustrations that succeed in capturing the attention of the reader, making him/her get lost in the meanders of the human mind. The following is an example taken from chapter 4 that answers the question, "What happens to the brain with PTSD?"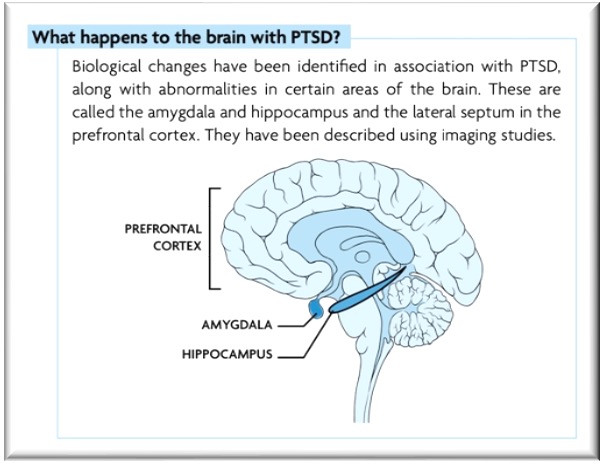 Fears, Phobias and Fantasies is a book for all those who are curious and interested in understanding how their mind functions and therefore, their well-being.  Fears, Phobias and Fantasies by Professor Patricia Casey is available to purchase on our website and in all good book shops around the country!