As Halloween rolls around the corner, we here at Currach Books are all about getting into the spooky spirit! What better way to bring some fun-filled creepy stories into your home, than via a great book? The Halloween House by Riley Cain is perfect to get budding young readers in the mood for Halloween! Filled to the brim with incredible illustrations and thirty-one poems for everyday of October, it's ideal to get your littles ones excited for the spookiest day of the year!
In the run up to All Hallows' Eve this year, it's caught some new attention and garnered some wonderful reviews. If you'd like to find out why The Halloween House is a great book pick for the autumn months and the spooky season, read on below!
This year, Seomra Ranga, Ireland's largest online resource hub for primary school teachers, gave a glowing review to The Halloween House: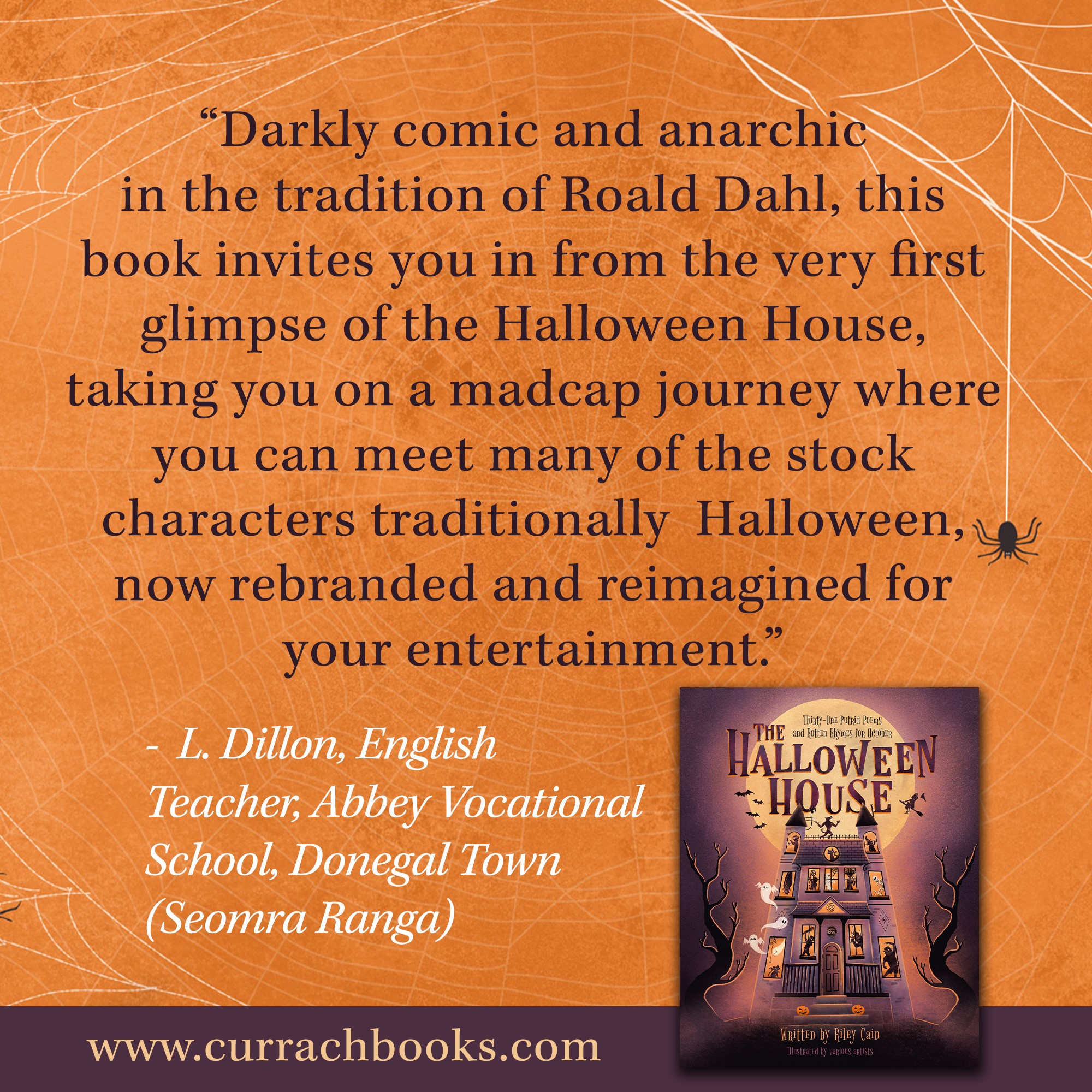 Also Children's Books Ireland wrote a lovely review on their website highlighting Riley Cain's brilliant poetry, The Halloween House's delightful spookiness that's perfect for young children just beginning their journey into reading. Also praising the use of local place names and areas:
"Riley's poems are delivered in simple meter with imagery which is stirring, and at times chilling, providing young readers with just the right balance of spookiness and safety which will make this a volume they will look forward to reading, even if from behind a cushion! Local Irish detail makes these stories feel all the closer to home, with townlands and regions finding a place."
Former bookseller and editor turned prominent children's book reviewer, Ciara from Picture Book Snob wrote on her website:
"As the poems are illustrated by different artists, not only do they feel extraordinarily fresh and unique, every page in the book does too. The variety of styles makes the images even more interesting. A spooky border surrounds all the text, specifically tailored to the theme and tone of each poem. Published in a hardback format, this would make a fantastic gift.

Irish kids will enjoy recognising the locations referenced and adults will enjoy seeing Ireland eerily and entertainingly reinvented. But this is also appropriate for international readers and will be appreciated by anyone with a sense of humour and an affection for All Hallows' Eve!"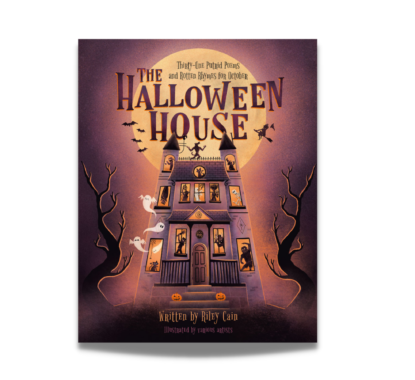 Do you dare open the collection of twisted tales that inhabit The Halloween House? Will you stay for A Spooky Sleepover and meet characters like Manky Franky Twinkle Toes and Dr Sherbert Stink?
As the nights begin to whisper of Halloween, settle down, pull the covers tight and listen for the whistle of The Devil's Locomotive, or the passing of The Phantom Highwayman as you read of the Witches' Broomstick Race and learn the terrifying truth of Why the Scarecrow Smiles. These and other stories add up to thirty-one poems crawling with nightly thrills for the 'spooktacular' month of October.
The best Halloween book for ages 9+ is available to purchase here.