Interested in Irish mythology? Irish mythology is often under represented in literature and other media. With the great pantheons of Greek, Roman, and Norse Gods to draw inspiration from, Irish mythology with its many fantastical tales is often overshadowed and it can be difficult to find accessible easy to read texts that can provide an understanding to the incredible stories of the Emerald Isle.
Mark Joyce's bestselling Mythical Irish series is the perfect introduction for those wanting to discover Irish mythology. A new title to the collection is being added this year that will complete the trilogy. Joyce has taken us on a journey through many Irish stories and their unique characters over the years from local legends and the history of some of the most prominent and well-known figures from Irish texts it's a great place to start. So, what does this new book have in store?
Mythical Irish Places, releasing this August, will guide us through the country showcasing the many infamous places that have birthed some of Ireland's most distinctive characters. Accompanied by stunning illustrations, this book is perfect for all ages and as today is World Fairy Day and with the ancient Irish festival Lúnasa just around the corner, why not take a trip through one of the world's most legend driven lands?
Mythical Irish Places is an encyclopaedia of Ireland's most magical and wondrous locations from Newgrange to the Hill of Tara, significant places steeped in folklore. Learn how the Cliffs of Moher got their name and why Uisneach is called the bellybutton of the Emerald Isle. Discover how ancient Ireland was divided and which castle is reputably the most haunted. Explore the myths surrounding the picturesque Giant's Causeway in Antrim and venture to the spot that the hero Cú Chulainn was born. Learn how Ireland is the home of fairies as they are known to wider society. The Aos Sí, 'folk of the mounds' a mythical people who inhabited ancient Irish burial mounds.
Many Irish legends don't get the recognition they deserve and Mark Joyce has made it his mission to revive them through his visceral artwork. From the Pooka and the Banshee to The Morrígan Joyce doesn't miss a beat when conveying these fantastical stories.
Join us on a magical journey around the country. Brimming with beautiful illustrations, this is a book that children and adults will enjoy for years to come.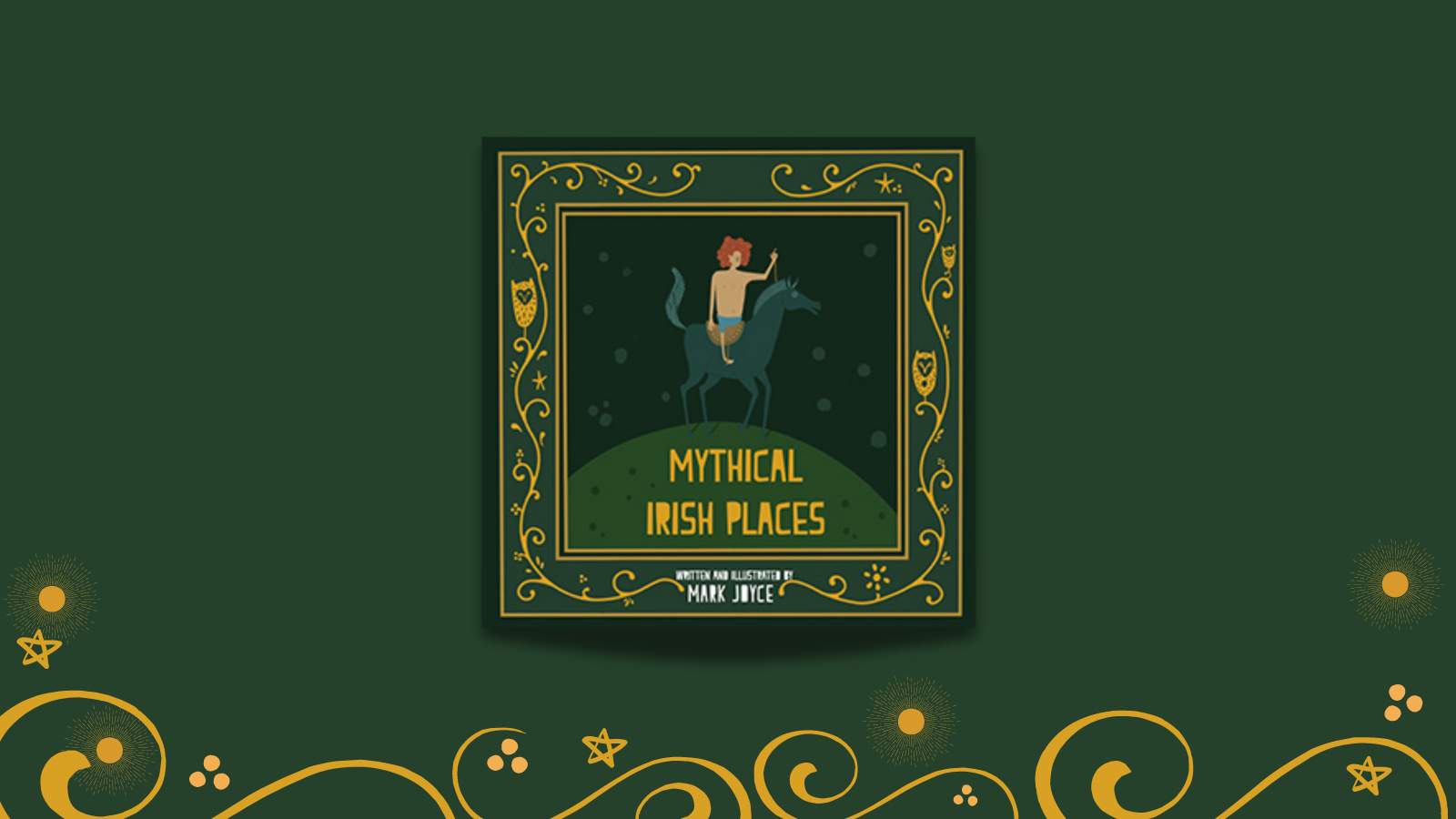 Find Mark Joyce's bestselling Mythical Irish series and pre-order Mythical Irish Places on our website here.