Photographs by Sean Cannon
€29.99

€19.99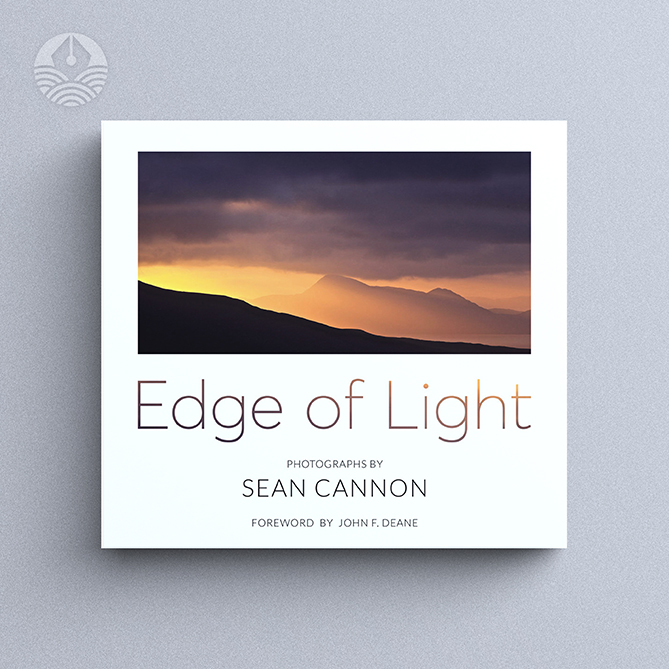 "..a unique album that is both compelling and graceful; a fond tribute to his island home that locals, visitors and collectors can all enjoy and savour."
Photographer Sean Cannon established the Western Light Art Gallery in 1989. Thirty years later,  Edge of Light displays the highlights of Cannon's career of photographing the beautiful Achill Island in one collection. With a captivating foreword and opening poem by the renowned John F. Deane – whose phenomenal poetry collection Achill: The Island is another Currach Books publication – Edge of Light covers the island from top to bottom. In black and white and color, Cannon's photographic eye stunningly captures humanity, nature, and the island's famous geography.
Cannon's sense of scale, light, and framing is unmatched. From sweeping panoramas of the island's breathtakingly barren cliffs to small scale portraits of seagulls, Cannon's talent for discovering the perfect moments to capture is clear. In addition, his use of color, when he chooses to use it at all, is stunning, especially in pieces like "Minuan Cliffs", "A Silent Landscape", and "Irish Woodland".
Photographers and non-photographers alike will admire Sean Cannon's vision in Edge of Light. His portrayal of Achill Island is nothing less than amazing. He makes the heights of the mountains feel unreal, yet his smaller pictures, those of surfers, fishers, and beaches, could make one feel right at home even if you've never set foot on the island. Edge of Light displays a wonderful sample of Ireland's beauty and will make you want to sightsee at Achill as soon as you can.