All the Risings
Ireland 1014 -1916
Kevin Kenna
€14.99

€9.99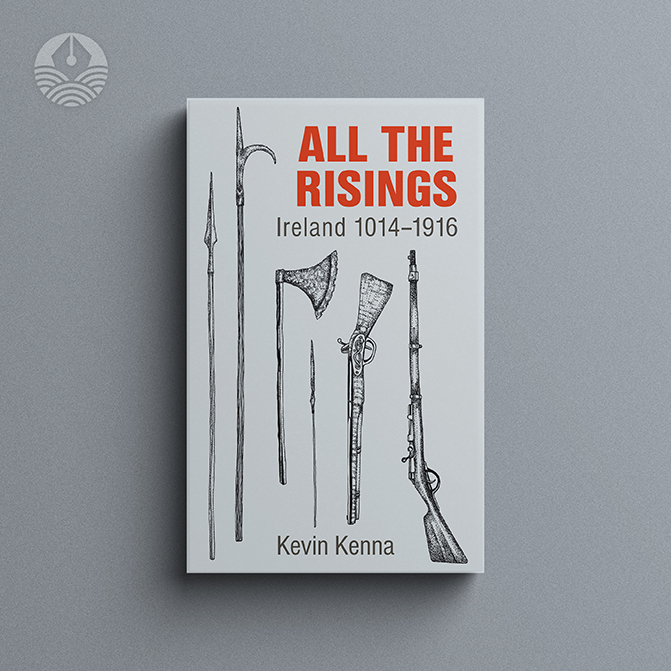 'In every generation, the Irish people have asserted their right to national freedom and sovereignty.' – Proclamation to the People of Ireland, Dublin 1916
If there's one constant in Irish history, it's revolution. All The Risings by Kevin Kenna is an engrossing and digestible read that, as the title states, covers all of them. The book takes the reader on a historical joyride from the Viking days and Brian Boru in the early eleventh century to the Easter Rising of 1916 that planted the seeds of an independent Ireland.
Rife with visual aids, helpful indexes, and context for the events, Kenna takes a rapid-fire approach to storytelling, hitting the important details of each rising with little meandering. He adds color to the events with direct quotes, data, and historical documents from each era. These additions provide firsthand experience to events that feel to many as if they only existed on paper – Kenna cleverly puts us in the shoes of historical figures with these inclusions.
Kenna's relaying of the events of the Easter Rising is especially effective. He methodically introduces every major player before tying it all together in his description of the revolt, leaving the audience with a real impact. His inclusion of documents in this section of the book is moving- letters from revolutionaries on the chopping block to their families, and tender poems written by contemporaries of the era introduce an eminently human feel to the Rising.
History and military buffs, as well as anyone casually interested in Irish culture will find All the Risings well worth their time. Kevin Kenna efficiently boils down a deluge of information into a gripping series of events and characters that'll leave you with a greater understanding of the situations in which the Irish had to rebel again, and again, and again.
Praise for All the Risings
"This is an excellent and concise telling of the Irish struggle for the right to determine their own destiny through the ages. Each section begins with a listing of the particpants in that particular rising and contains maps and photos that supplement the history. Highly recommended!"
Betty Strohecker, Goodreads
"I really enjoyed this book and would recommend it to anyone interested in Irish history."
Amazon review