Understanding mental health and mental illness
Prof. Patricia Casey
€22.99

€19.99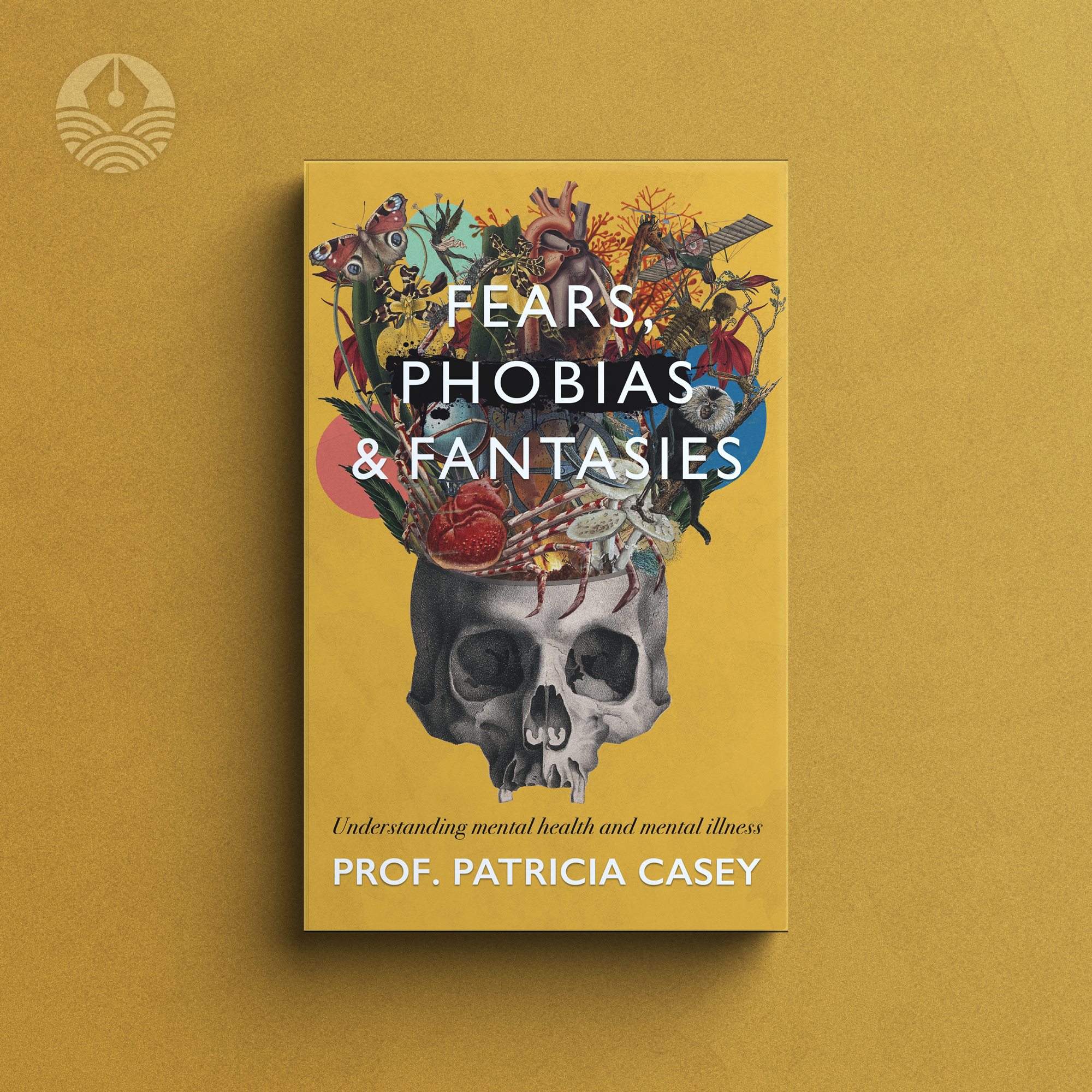 Prof. Patricia Casey set out to write Fears, Phobias, and Fantasies to fill the apparent void in Ireland of an objective and comprehensive guide to mental illness, especially in light of the growing mental health crisis around the world. And she succeeded. Fears, Phobias, and Fantasies is a sharp and illuminating look at mental illness, how it's treated, the process of diagnosis, and much more. The book is not written exclusively for Prof. Casey's peers, either.
Each concept is patiently explained in a manner welcoming to an outsider yet uncondescending and direct. For people battling a mental illness, the friends and family of someone with a mental illness, or simply someone interested in the topic, Fears is an essential guide that pairs medical definition with a twist of personality.
Prof. Casey provides fascinating facts about mental health, how it affects today's treatment and the services on the ground. For example, did you know that Ireland has the third lowest number of inpatient beds for people in mental hospitals in the EU, just above Cyprus and Italy? A handful of mid-century hospitals all became hotels!
In her description of dozens of different afflictions, the author brings clarity to the blurred lines of casual symptoms and the possibility of mental illness. She informs the reader on conditions or effects of mental illness one might not even know exist, like the term for pulling one's own hair out is trichotillomania.
What sets the book apart from those like it, by far, are the stories from average people who underwent struggles with mental illness. These anecdotes breathe life into the pages, providing voices and experiences to the abstract concepts Prof. Casey informs about. We hear from a woman whose OCD caused her to have debilitating intrusive thoughts, a man whose diagnosis of emotionally unstable personality disorder (EUPD) provided much-needed relief to uncertainty, and a 52-year old man who relays how therapy and medication helps his bipolar disorder through today, among others. These stories are the best part of the book, and add a personal third-dimension to a topic often discussed purely empirically.
Fears, Phobias, and Fantasies is a great read, and incredibly helpful in the context of pandemic-ridden world where more people have needed help than ever. It's the perfect gift for anyone interested in understanding the imperfections of the human brain a little bit more.
Praise for Fears, Phobias and Fantasies
An essential resource for anyone concerned about mental health, mental illness and how psychiatric treatment works. Professor Patricia Casey writes with knowledge, clarity and empathy. Buy it, read it, keep it."
Brendan Kelly (Professor of Psychiatry, Trinity College Dublin)
"If I had a family member or a friend who needed help, I'd make sure they and their family had this book. It contains fantastic hope-inspiring service user perspectives. It will be a great resource for schools, colleges, parents, friends and patients."
Dr Martin Mahon (Honorary Senior Lecturer RCSI and Chief Examiner for College of Psychiatrists of Ireland)
Selection of chapters from Fears, Phobias & Fantasies: