Selected Poems and Translations
Gabriel Fitzmaurice
€19.99

€12.99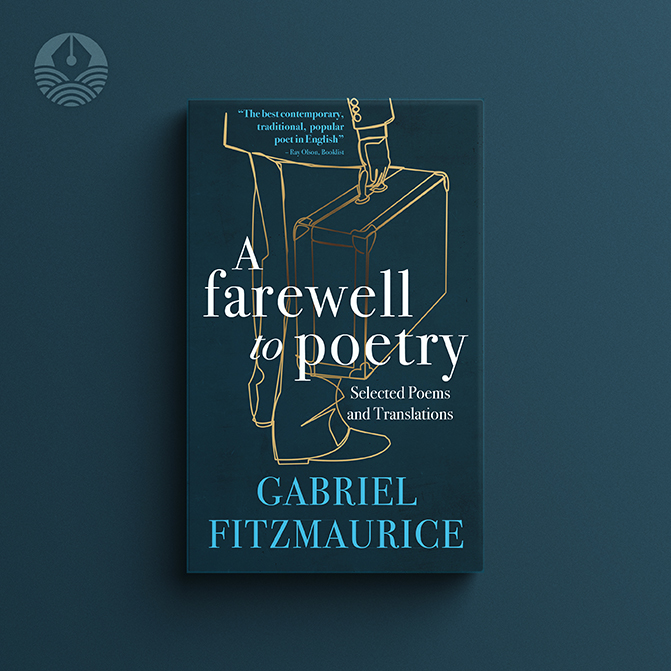 "This, I feel, is my final book. The job is done. In the words of Saint Paul; 'I have fought a good fight, I have finished my course, I have kept the faith'."
Gabriel Fitzmaurice, the acclaimed poet, makes an attempt to bid farewell to the genre with his latest book with Currach Books, A Farewell to Poetry. Compiled of poems from his first collection in 1984, Rainsong, to thirty-four years later, A Farewell to Poetry displays the best of Fitzmaurice' career in one anthology. At a weighty 379 pages appropriate for the length of his career, the book travels three decades and encompasses multiple subtle shifts in style from the poet.
As Fintan O'Toole of The Irish Times claims in the book's foreword, the title of the book is appropriate. Fitzmaurice has always been acutely aware of the ending of everything, and his poems reflect that theme beautifully. His wit and distinct voice is a relief to anyone who prefers more direct poetry, in both Irish and English. He expertly covers his childhood, writing about things like Christmas dinner or watching cartoons on the TV with lighthearted verse. His later work is more introspective and reading his work from the beginning of his career until the end displays clear maturity.
The very first poem in the collection, "Portaireacht Bheil", sums up Fitzmaurice' reasons for writing: "Who would make music hears in himself / the tune that he must play. / He lilts the inarticulate. / He wills cacophony obey." It is obvious that his poetry comes straight from the heart, and one can empathize with much of what he is saying. A Farewell to Poetry is a testament to Fitzmaurice' prodigious career, and is a wonderful legacy for him to leave for himself. The book is a great selection for anyone who wants only the best of Gabriel Fitzmaurice's extensive career, or anyone who loves poetry even a little bit. His writing could win anyone over.
Praise for A Farewell to Poetry
"Fitzmaurice is one of Ireland's leading poets… a master of his art."– Books Ireland Magazine
"One of Ireland's most prodigious poets and one of the great characters of the Irish arts" – The Kerryman
"Fitzmaurice is one of the last of the tribal bards, a poet in and of his own kind.. This is the golden collection and a true testimony of his mastery of the craft." – Fintan O'Toole, The Irish Times