First Chapter
ANNE CUNNINGHAM
Meath Chronicle | November 2021
While this book may seem a little too niche for some, focused as it is on a particular member of An Garda Siochana, it's in fact the biography of a tough, skilled negotiator who was unafraid to take on the powers that be in the Department of Justice.
Garda Jack Marrinan was leader of the GRA and fought throughout his long career for fair treatment within the force. At the foundation of the state, the Irish police force simply changed its name. Its structures, philosophy and pay grades were borrowed from the old RIC and its staff remained underpaid and underequipped for decades. Until, that is, a garda protest was organised in the early 1960s.
Marrinan, regarded as a troublemaker by his superiors, and 10 others were fired with dishonourable discharged. Charlie Haughey, then Minister for Justice, intervened but it took Archbishop John Charles to have them reinstated!
Well Holy God, as Miley might say. No matter what the topic in 20th Century Irish history, McQuaid pops up just about everywhere. Which in itself speaks volumes.
Marrinan later refused promotion so he could help his rank and file colleagues, and the perks that now come with the job of a contemporary garda are mostly thanks to him.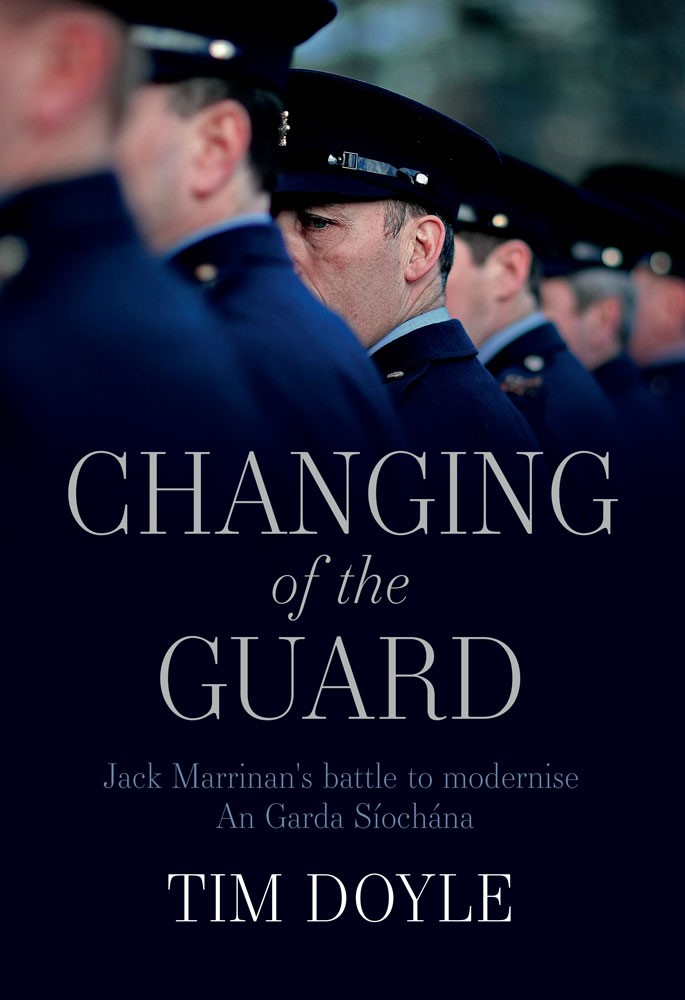 Changing of the Guard- Jack Marrinan's battle to modernise An Garda Síochána is published by Currach Books and is available in all good bookshops.
All royalties from this book will go to the Irish Kidney Association.