Chapter 16: Dublin City Hives
The Bee's Knees by James Morrissey
Honeybees are as sensitive to good property management as any two-legged tenants might be. That's one reason why the work of the 'Schwarmfänger', a network of swarm-catchers in the German capital, Berlin, attracted the recent interest of The New York Times.
'We have too many people who keep bees who don't do enough for their bees,' Prof Benedikt Polaczek, lecturer at the Free University of Berlin and head of the city's beekeepers' association, told the newspaper.
However, that is not an issue in Dublin, according to keeper Michael Wildes who maintains native Irish honeybee colonies in the capital and beyond.
The Revenue Commissioners and the Department of Agriculture, Food and the Marine are among a number of State agencies in the city with hives, and the Department of Foreign Affairs is planning to join that group.
Michael and Anne Wildes are owners of Tara Hill Honey in Gorey, Co. Wexford. They were approached by Mick Boylan, facilities manager in Agriculture House in Dublin's Kildare Street, after he heard how well hives were doing on rooftops nearby.
'It has been a great success,' Boylan says. 'There are lime trees in Fisheries Yard off Kildare Street, and our honey tastes of that, and we serve it up in our canteen free for anyone who wants it on their porridge or toast.'
Tara Hill Honey also manages hives at the Web Summit in Milltown, Dublin, and they supply native Irish honeybees to Facebook in Clonee, Co. Meath.
Wildes, a prison officer, manages the hives on the grounds of Shelton Abbey low security prison near Arklow in Co. Wicklow. 'People don't realise there are hives all over Dublin, maintained by An Post on the GPO, at Dublin Airport, and by staff at the Merrion Hotel,' Wildes says. 'Foraging isn't an issue, as bees will fly a three-mile radius for food, and there is an abundance of forage in suburban gardens, and the beautiful trees in the parks,' he says.
The Wildes draw on a lifetime's experience for artificial swarming and other management techniques. Anne Wildes has kept bees since she was ten years old, and came from a long line of keepers in Wexford.
The couple use organic treatments for the Varroa mite, believing no colony has sufficient resistance to the parasite.
'It is very rewarding – the hives on the rooftop of Agriculture House in Kildare Street yielded some 70 lbs of honey in 2019,' Michael Wildes says.
The department also has hives at Back Weston campus in Co. Kildare, maintained by agricultural inspector Dr Rachel Wisdom.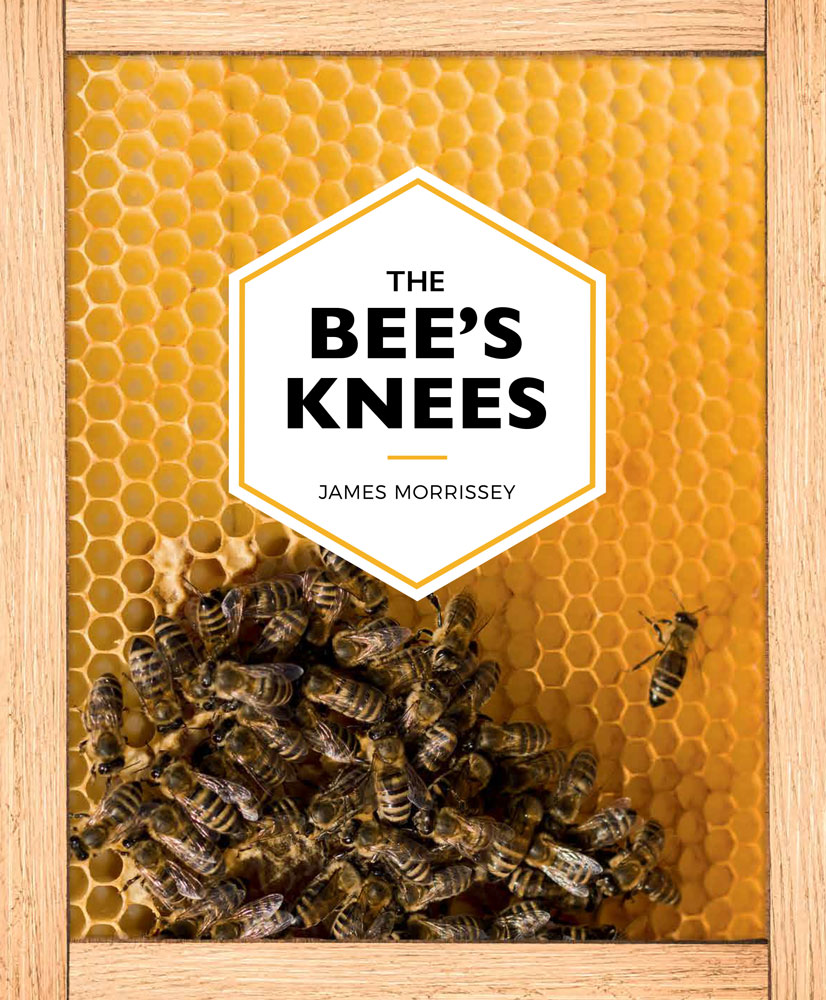 The Bee's Knees is available here.