Ireland has a rich history that has influenced changes across the globe. However, being a small island these accomplishments are often assumed to be from bigger countries. So here are just a handful of Irish people featured in What Have the Irish Ever Done for Us? who deserve to be remembered for their impact on society and the world.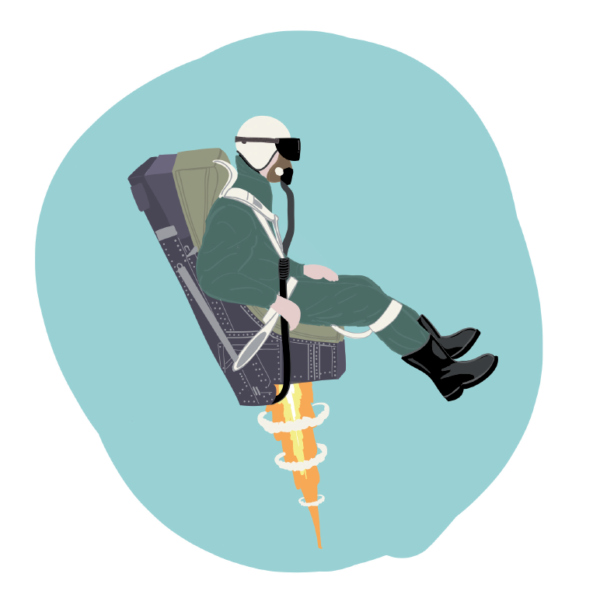 Sir James Martin
Today in the modern world we take a lot of technology for granted. When we think of major technological achievements, the focus is often drawn towards America, Russia, and the UK. However, born in Crossgar, County Down in 1893, James Martin was the architect of the ejector seat. His contributions to the Aviation industry have since saved thousands of lives across the world. Named the Martin-Baker ejector seat, it was first used for an emergency on May 30th 1949, and the Martin-Baker Aircraft Company is to this day the leading manufacturer of ejection seats with operations in England, France, Italy, and the United States. They supply the seats for more than 90 air forces and they are fitted to more than 200 types of aircraft.
Cynthia Long Field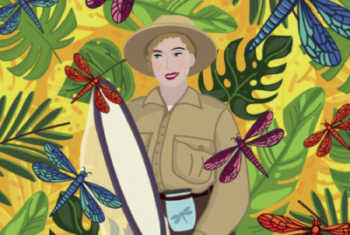 Possibly one of the most interesting careers to have, Cynthia Long Field was a Dragonfly collector and famous entomologist, known as 'Madame Dragonfly'. Her parents were both from Castlemary in Cloyne, East Cork and she enjoyed an adventurous career as one of the leading entomologists of her generation. In 1925 Field became the first female member of the entomological society in London, and in 1926 she joined the Natural History Society before becoming president in 1932. She spent her life traveling and making amazing discoveries. However, it was in 1938 with the Second World War fast approaching that she became one of the first women to join the London Auxiliary fire service. Based near the Natural History Museum, she took charge of 100 women and is credited with being responsible for saving the museum from destruction due to her quick thinking during a fire during an air raid.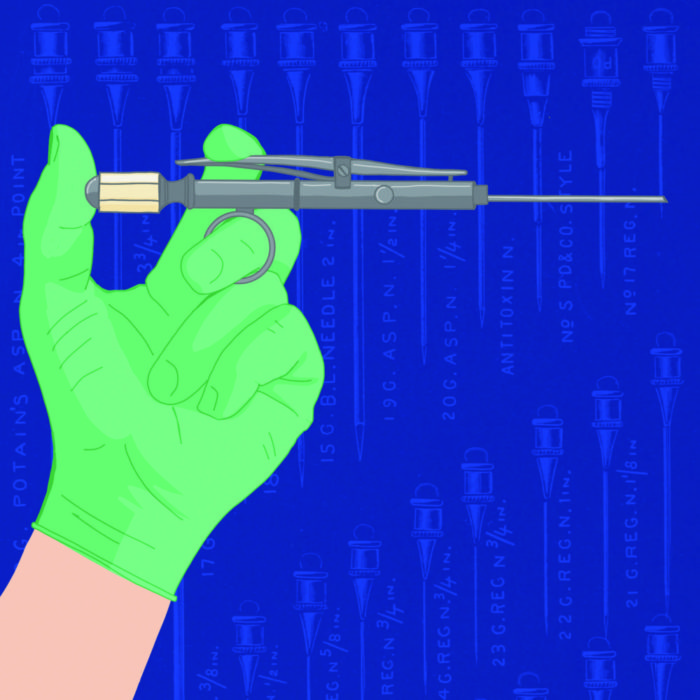 Francis Rynd
During the 19th century, Dublin's Meath Hospital was known as one of the leading centres of research. Born in 1801 and originally from County Meath, Francis Rynd was a skilled surgeon and worked at Dublin's Meath Hospital. In 1844 Rynd was treating a patient with an oral morphine solution for an illness with no avail. It was whilst tackling this problem that Rynd invented the hypodermic needle as a means of injecting morphine under the skin into the affected area. As a result, his patient slept for the first time in months and his results were published in the Dublin Medical Press. Rynd's idea was later improved with the introduction of the glass syringe, and other modifications to help create the needle we use today. However, it was Rynd's initial breakthrough that was a catalyst for its development. Today the hypodermic needle is essential to modern medicine and continues to save lives every day.
Nellie Bly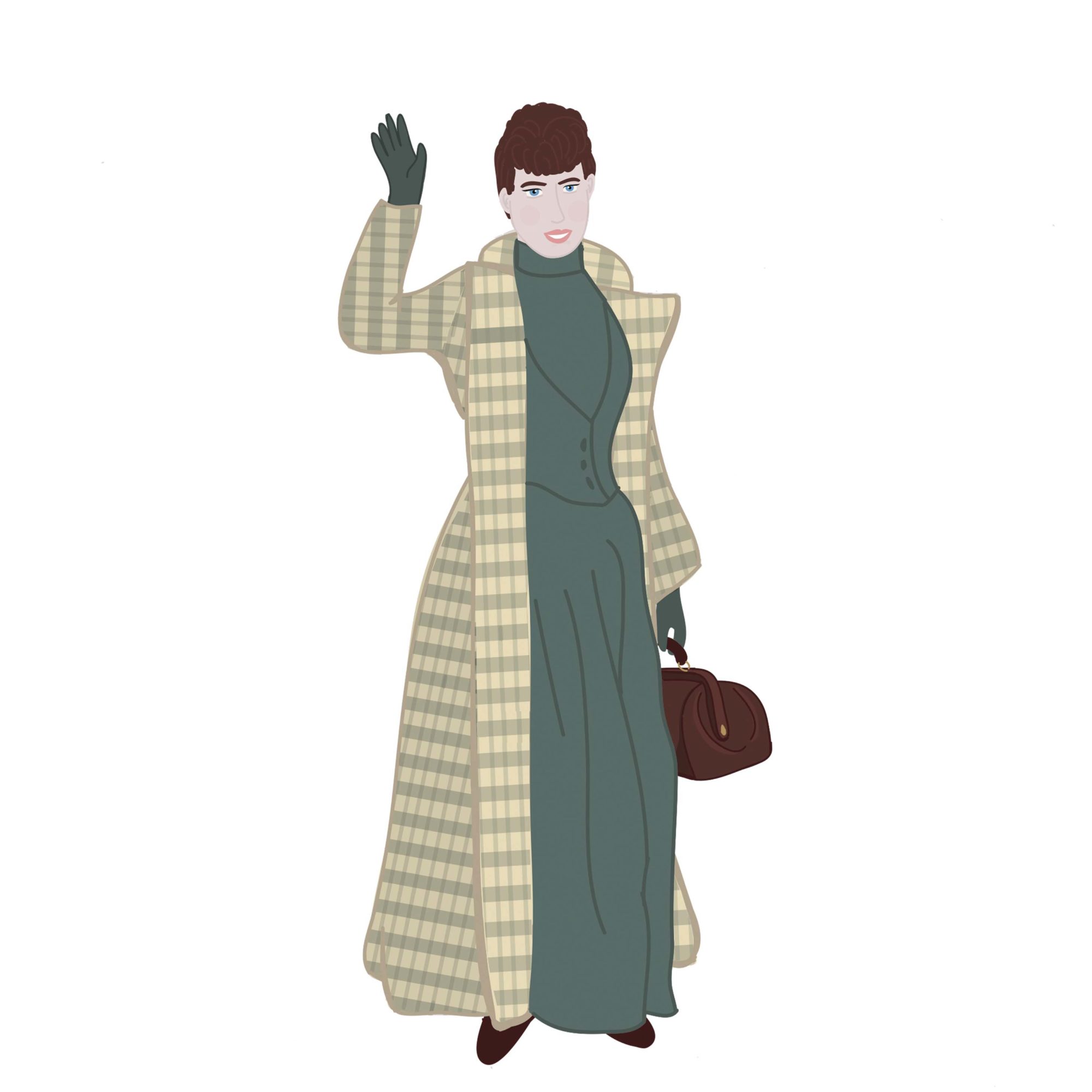 Among one the first female journalists to become a household name, Irish American Elizabeth Cochran Seaman, better known for her pen name of Nellie Bly, was at the vanguard of the new investigative reporting which emerged in the later part of the 19th century. After already making a name for herself, by 1887 she was taken on by The New York World and was assigned to an investigative job of the Blackwell Island Women's Lunatic Asylum to report from the inside on the ill-treatment of women. She managed to gain entrance by pretending to be mentally ill and was admitted. Here she witnessed first-hand the terrible conditions patients were subjected to. After 10 days of admittance, she was released on the request of her editor. She later published a book recounting her experiences, Ten Days in a Mad House. The book was a sensation and spurred a grand jury to investigate asylum conditions and resulting in major changes.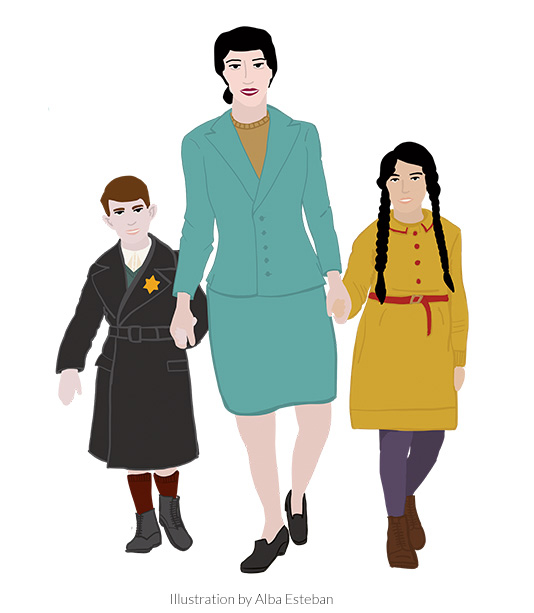 Mary Elmes
Possibly one of the most selfless of all stories is that of Mary Elmes, a Cork woman who became the only Irish national to be honored as a 'Righteous among the Nations' by the state of Israel. This award celebrated those non-Jews who risked their lives during the Holocaust. Elmes committed much of her life to the University of London Ambulance service, and when the Second World War started she was based at Camp de Rivesaltes. This became one of the largest detention centres in France and conditions quickly worsened. At this time Jewish prisoners were being sent here before Auschwitz, and Mary and her colleagues soon realised what was happening. Under the Vichy government children were able to be removed from the camps and so Mary would go round the camp asking the parents to let their children be separated and would take them to safety. When the Nazi's took full control in 1942 they put a stop to this rule, but Mary continued to take children away and smuggle them to safety. She was arrested in February 1943 and imprisoned for 6 months, after which she continued her humanitarian work until the end of the war despite the risk to her own safety. She helped save the lives of more than 200 Jewish children during the war.
What is obvious is that the people of Ireland have had a major impact on change across the world, and this list is not exclusive. You can read more on the amazing lives of these five powerful Irish people and many more in our book What Have the Irish ever done for Us? by David Forsythe. To purchase this book, click here.