Edge of Light is a photo collection by Sean Cannon that captures the majesty of Achill Island. His photos are not just aesthetically pleasing, but tell the story of the island, the place that he loves. Cannon is an accomplished photographer who received a lifetime award for his part in being a founding member of The Irish Photographic Federation, he established the Monaghan Photographic Society and, with his wife Margaret, opened the Western Light Art Gallery.
The book opens with an insightful foreword and poem by John F. Deane. In his foreword, John F. Deane says "One views these pictures with joy and deep appreciation, lingering over each one of them, relishing the work Sean Cannon presents".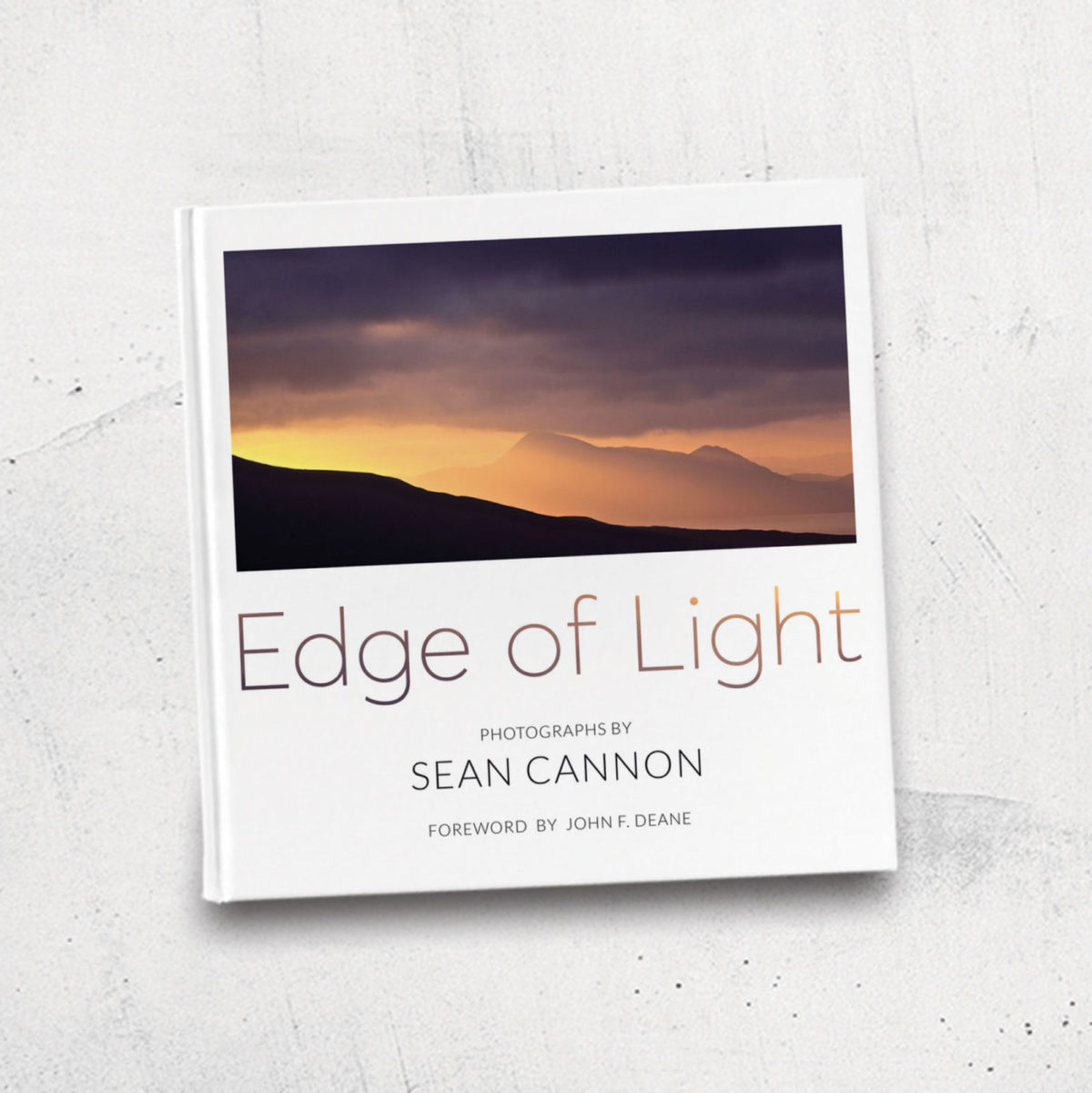 The various subjects range from cliffs, beaches, woodlands, waves mid-crash, birds flying, rocks and sunsets all in a mix of black and white and colour. These play on the themes of innocence and light. Cannon explores the interaction of light with nature: the different times of day, the events in nature, nature's pace and how it all coincides in the journey of light. He says in the introduction, "Light describes our landscape and as we look it transforms the space around us providing endless opportunities to capture moments that mark time as it passes".
As Deane mentioned in the foreword, "an accomplished photograph must be the first view again of a child, to find, as if by accident, the one image that catches the essence of a place," which Cannon accomplishes over and over in this collection. This book is a compilation of his works capturing the many moods of Achill Island, western Ireland and the Atlantic Ocean breaking on the shores of Mayo.
Edge of Light will be launched on Sunday, June 2nd at 3pm, in the Western Light Gallery, The Sandybanks, Keel, Achill Island, Co. Mayo. The book will be launched by poet and novelist, John F. Deane, and will celebrate 30 years since the Western Light Gallery opened in 1989. To RSVP call Sean or Margaret, Western Light Gallery, on 09843325 or email info@achill-island.com.   
You can purchase your own copy of Sean Cannon's Edge of Light here.