One of Ireland's most prodigious poets and a great character of the Irish arts scene, Gabriel Fitzmaurice is hanging up his poetry hat with A Farewell to Poetry. A collection of the very best poems from across a lifetime of writing, this book is a fitting send-off and demonstration of his mastery of the craft.
Spanning his collections from 1984 to the present, it includes both his poems for adults and children, poems in the Irish language and translations from the Irish, tackling a diverse range of themes.
In his acknowledgements he thanks his friend, singer-songwriter Kris Kristofferson, for the inspiration. Kristofferson is someone who Fitzmaurice says has elevated song-writing to the condition of poetry. If Kristofferson elevates song-writing, Fitzmaurice takes the poem out of the ivory tower and into the real world, his world.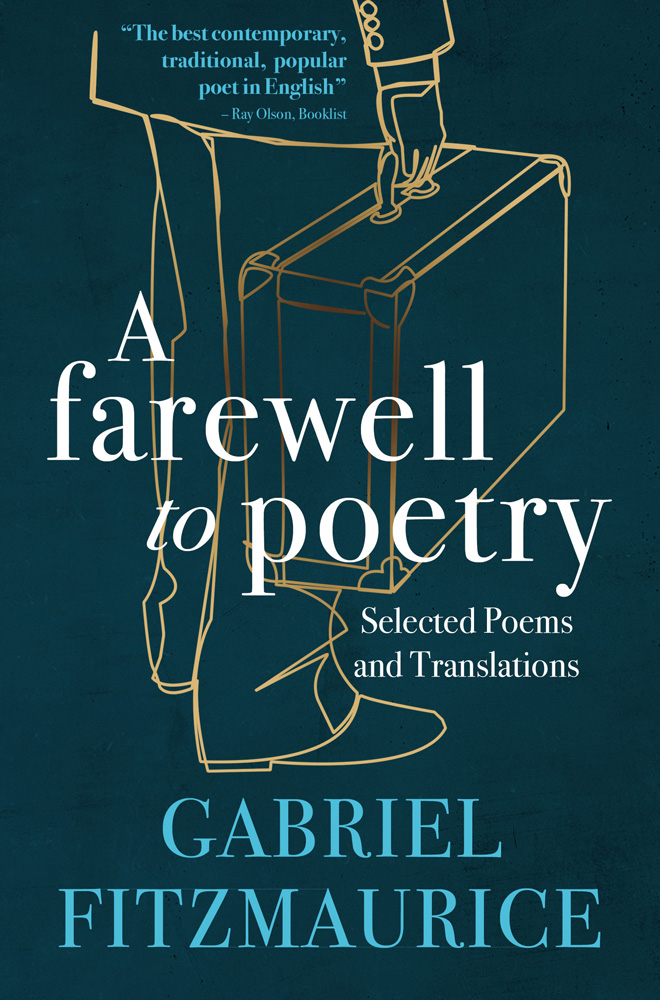 He uses his beautiful lyricism and knowledge of poetic form and applies it to everyday scenes – the football field, life as a teacher, and the talk down the local pub sit alongside the ideas of love, death, family, faith and new birth. The collection even includes a sonnet about listening to Johnny Cash! He has a way of seeing the artistic potential in the everyday and elevating the status of the mundane with his words and humour.
Fintan O'Toole says in his foreword to this golden collection: "The 'farewell' in the title of this book may seem dramatic, but the truth is that Fitzmaurice's work has always been valedictory. It is all a long goodbye."
Fitzmaurice says he has written his last poem: "The job is done. In the words of Saint Paul: 'I have fought a good fight, I have finished my course, I have kept the faith'."
If you would like to buy your own copy of Gabriel Fitzmaurice's A Farewell to Poetry you can click here.