Many thanks to rugby star Rob Kearney for showing his support for Epilepsy Ireland with his copy of John Scally's Beautiful Thoughts for Beautiful Minds. All royalties from the sale of this book go to Epilepsy Ireland, to help provide support for the 40,000 people in Ireland who have epilepsy.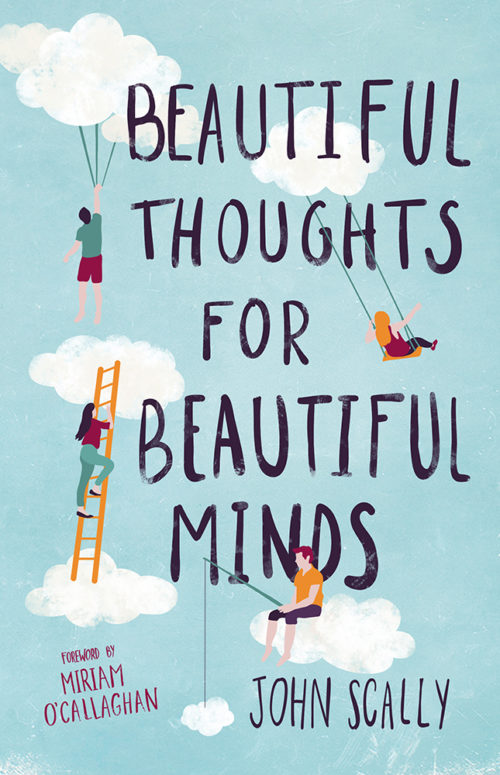 The book is a collection of funny and uplifting stories, one-liners and quotations offering the reader a chance for a smile in our often gloomy world.
In the introduction to his chapter of heart-warming stories about sport, John Scally writes: "Sport teaches us the power of community instead of the power of one. It teaches us that we need to expand our minds and embrace a vision in which the group imperative takes precedence over individual glory: to move from thinking about 'me' to thinking about 'we' – because the most crucial lesson sport teaches us is that selflessness is key. There is no 'I' in team." This selflessness displayed on the pitch carries over to the wonderful work that players like Rob Kearney do in supporting charities such as Epilepsy Ireland.
Beautiful Thoughts for Beautiful Minds is dedicated to Ireland rugby coach Joe Schmidt's son, who was diagnosed with epilepsy at the age of four. Joe Schmidt spoke at the launch of this book, saying "One thing people don't know about the Irish Rugby Team is that during the Six Nations last year, when the pressure was on and you are desperately trying to perform as best you can, every single player did community service during that time." The team understands what a privileged position they are in and, as such, are conscious of putting in the effort to make a difference in the world where they can.
To read stories to brighten your day and support an excellent cause you can get your own copy of Beautiful Thoughts for Beautiful Minds by clicking here.