This holiday season we're taking a look at our favourite books which make fantastic gifts for friends and family and of course treats for yourself!
Every day for the first twelve days of December we're doing a blog on each of the 12 best books in our collection, the most-loved titles by all our staff for 12 Days of Blogmas!
Here's why you should pick them up.
Day 12: Dark Ireland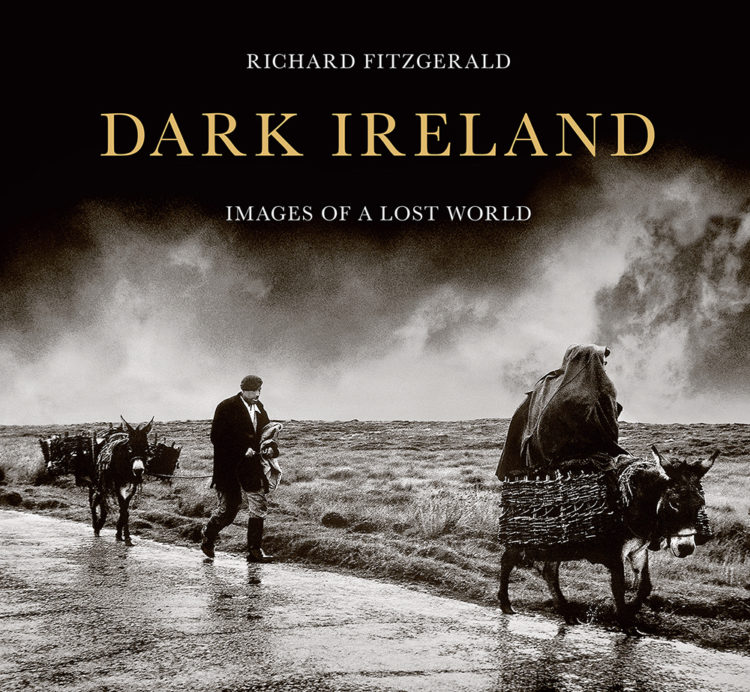 Dive into the past of our native country.
It's the final day of our Blogmas here at Currach Books, we wish you all a wonderful Christmas and hope that we've provided our followers with some bookish inspiration or their Christmas gifts! For our twelfth and final book, we're taking a look at (in our opinion) a quintessentially Irish classic.
All of us, at least once in our lives, have walked along the streets of our hometown. The real question is: have you ever asked yourself what the street you're walking on or the buildings that surround you once looked like before you or your parents were born?
This is something that most of the time we don't think about, but in order to preserve the memories of our small little island's former way of life, it is something that we should contemplate more often. Glimpsing at the Eire of old we can see how far we have come from an impoverished agricultural nation under the grip of a colonial oppressor, to a modern European society. This unprecedented development of our country happened in only a few decades. Up until the 1980's rural Ireland seemed to the rest of Europe as twenty or even thirty years behind the rest of the world.
Our culture, our history and way of life changed drastically. For those that yearn for the simpler times or those who want to deepen their connection with this land, with Irish culture and its history, looking backwards into our past, provides us with a wonderful nostalgic view of our ancestors and their hardships.
Richard Fitzgerald is one of Ireland's outstanding photographers; his carefully composed photographs are a beautiful portrayal of a way of life that has almost vanished forever. His haunting images of rural scenes form a narrative thread with the not-so-distant past. His camera focuses on the back roads of the countryside and records intimate moments of people in their cottages and farms. Nuns, rosary nights, confessions, coffins, and currachs are captured along with horse-fairs and peat harvesting.
The dimly lit rooms of Ireland prior to the arrival of electricity are eloquently remembered in his first hand account of his childhood years. His early experiences observing light and shadow illuminated by candlelight and oil lamps are poignantly recalled in exquisite detail.
The result is a unique album that is both compelling and graceful; a fond tribute to an earthier time and place.
'The photographs in this book happened because of my upbringing in rural Ireland; it is a world I knew intimately before emigration was forced upon me. […]  The beauty of this alluring twilight found its way through my camera lens, coaxing my eye to record remnants of its passing. The fond memory of that distant time will forever remain the cornerstone of my dark boyhood dreams.'
The images above are just a few parts of a larger picture that is not only the whole book, but also and above all a reflection of the author's memories. From my point of view photography, and therefore this book, could be seen as a powerful tool that can help us not to forget where we come from as we all participate in the evolution of our societies.
If you got interested in the Ireland of the past and want to see more pictures from Dark Ireland – Images of a Lost World, then I'm delighted to inform you that it is available to purchase on our website and in all good book shops around the country!