Exclusive Extract from Once Upon A Reader by Lorraine Levis
What is the best way for your child to read a book? I would say that it doesn't matter how they read books just so long as they're reading. However, the question is so much bigger than that and we need to consider the merits of both. I've seen plenty of passionate debates arguing both sides but here I want to make arguments for both!
E-books
As a modern solution to a modern problem, it could be argued that e-books are better for the environment as they do not require the paper and other printing resources for each copy to be created. The effort and resources it took to create the reader itself are all that's needed to allow you to enjoy as many books as the reader can hold. Clearly, using an e-reader is the more eco-friendly option.
Of course, there is also the price element. Not everyone has the luxury of making reading for pleasure a priority in their children's lives and so if, for the one-time expense of an e-reader, their child can have the books they want for sometimes ten per cent of the price of the print edition that can be extremely appealing. You can also get apps to read the books on your phone so the one-time cost of an e-reader can be mitigated.
E-readers have the added benefit of being more accessible to people with different needs than printing books. With an e-reader you have the choice of font size as well as back-lit options to make the reading experience easier.
E-readers are extremely portable and are very handy when you are on holiday and are planning on reading as much as possible. Trying to fit seven paperbacks in your luggage at the expense of clothes is not fun! It also means that if you don't like the book you are reading, you just download another one instead of being stuck with the ones you have on hand.
Physical books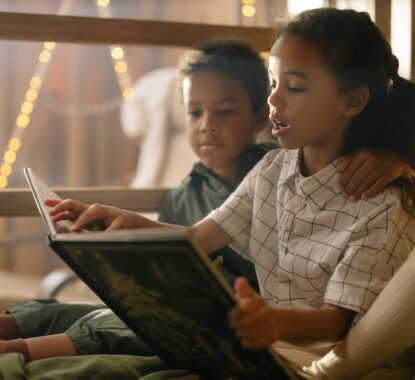 In so many ways, nothing beats a physical book. The ability to collect and add to your shelves is something that just can't be done with an e-book. Having your shelves as a conversation point in your home is an amazing way to connect with people, and allowing them to borrow a book is both an act of faith and a great gift. Because of licensing, you can't lend an e-book to your friends. It is also very hard to get an author to sign an e-book for you!
You should also consider what the super-low pricing of e-books is doing to the market overall. Books are a valuable commodity and should be respected as such.
The satisfaction of seeing how far you've read and being able to physically flick back to parts you want to revisit is something you just can't replicate with a percentage in the corner of a screen.
E-books are not childproof and, like other forms of technology, are easily broken by clumsy hands. Physical books can be destroyed too, but if they rip one up it isn't going to hinder their ability to read all the others that are available to them.
It is also extremely important that children have some creative outlets that aren't centred on a computer screen. Although the size and general shape of e-books and physical books may be similar, children need to know that they have an alternative when they're told to do something other than look at a screen.
Whatever way you or your child reads, the most important thing is that you are both enjoying it!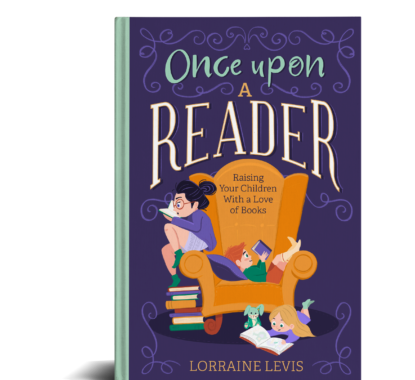 Fostering a love of reading is one of the most important things we can do for our children and finding the right books is key!
Ex-bookseller and children's book expert Lorraine Levis teaches us how to find the books that speak to young people of all ages and enable them to understand the world around them.
The author has a simple message: reading is for everyone! Featuring a comprehensive list of book recommendations to help broach new and challenging experiences with children of different ages and abilities, Levis covers a breadth of topics including bereavement and mental health.
Whether you're trying to gift the perfect book, balance reading and screen time or develop your relationship with the kids in your life, Once Upon a Reader is a roadmap for anyone who wants to help the next generation – from pre-natal babies to young adults –  become avid readers.