Most of us grew up reading Percy Jackson's adventures and then watching (a little disappointingly) the movie adaptations as well. The world of Greek mythology has been transformed by the great mind of Mr Riordan who brought the Gods and monsters to children across the world in an exciting new genre.
You can imagine how surprised we were then to hear that Mr Riordan – THE Rick Riordan – has mentioned our bestselling children's book on Irish mythology 'Mythical Irish Beasts' by Mark Joyce a huge shoutout on his official website!
Yesterday morning, RTÉ1 revealed to the world that Mr Riordan has secretly been pursuing an online masters degree in Gaelic literature at UCC (University College Cork). The reason is simple – he's preparing to write a book on Irish mythology! It was interesting to know that Mr Riordan, along with courses in mythology, folklore, and the history of the Irish language, is also learning Gaeilge.
While mentioning those authors who have previously written on the subject of Irish mythology, Mr Riordan mentions our very own Mark Joyce of Connemare who wrote and illustrated 'Mythical Irish Beasts' back in 2018. The book was a huge success and even featured on The Late Late Toy Show!
Ireland's mythology is bursting with mysterious and fantastical characters and Mark, with his original depictions of the monsters, brings to life local stories long forgotten.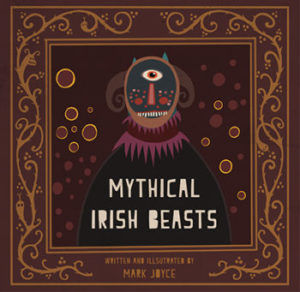 Mythical Irish Beasts (€22.99) is available here.